The Hyderabad-based CVR group led Krishnapatnam Port Company addressed as the 'cape hub' of India becomes home for Capes once again as it resumes normal operations on 20th January 2016 within a record span of 50 days after its operations were adversely affected due to siltation.
The port suffered severe rainfall and floods, during November '2015 which caused siltation and adversely affected the operations. However, the port which is equipped with its in-house dredgers with the help of its trained and dedicated staff, achieved the draft of 18 meters in a record span of 50 days which demonstrates its infrastructural prowess and commitment to work in the best interest of its customers thereby assuring a continued and seamless business experience.
Being amongst the few in the country that has the strength of handling cape size vessels with 200000 DWT, on 20th January 2016, Krishnapatnam Port successfully berthed MV Percival with 157000 MMT of coal from South Africa.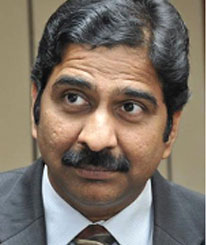 Mr. Anil Yendluri, Director and CEO Krishnapatnam Port said, "It is indeed a moment of great pride for us as we have been able to resume our original scale of operations in such a short time period which is unarguably one of the fastest turnaround to normalcy after our operations were impacted. It speaks volumes of our world-class infrastructure and high levels of productive efficiency, the port today possesses".
"The response from our customers and the industry at large has been extremely encouraging and I would want to congratulate the dredging team for their untiring efforts round the clock for this." he further added.
Source: Equity Bulls