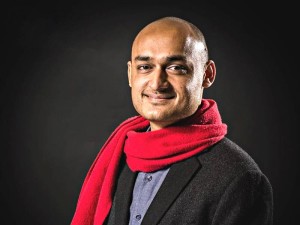 Chandigarh-based autorickshaw aggregator Jugnoo on Saturday said the company was expanding its logistics business and take it to 20 cities by this year-end. The company, in an effort to stop burning cash, is putting on hold any further expansion in its auto aggregation business for some time.
"Three months back, we launched our logistics business in Chandigarh and now we have expanded to six cities. We are doing around 1,000 deliveries per day and would be doubling the number every month. This is the right time to launch delivery as there are virtually no players in tier-II and tier-III cities, and most have left or faded away. Delivery is a cash flow business," said founder and CEO of Jugnoo Samar Singla.
He added Jugnoo wouldn't expand in auto aggregation for sometime to save cash and reduce the burn, now down by almost 60 per cent. "The cab aggregators are burning a lot of cash in discounting and we were also forced to do the same. We have now decided to grow organically which we are at 10-15 percent month-on-month. We will wait and expand at a later stage. We are not scaling down our auto business though."
The company is doing around 40,000 transactions daily in its auto aggregation vertical. It would be using autorickshaws for its logistics business. "We are serving businesses and small merchants. We already have a huge line of autorickshaws on our platform and we are using that for the logistics business," Singla said.
In April, online mobile wallet major Paytm led the Series-B round of Jugnoo for $10 million. The autorickshaw aggregator and hyperlocal delivery services provider operates in 40 cities and 11 villages across India. It has over 12,000 autos empanelled under the brand.
To reinforce its hyperlocal delivery service Fatafat, it recently acquired SabKuchFresh for an undisclosed sum. SabKuchFresh, an online store of fruits and vegetables, has a tie-up with over 100 farmers.
Last month, Jugnoo also announced the launch of "Meals", a delivery service that is a part of its recently launched Fatafat app which will enable patrons in Chandigarh tri-city to order "ready to eat" meals for lunch. The company plans to expand this as well.
Courtesy:Business Standard