APM Terminals Pipavav (Gujarat Pipavav Port Ltd) financial performance for the fourth quarter and year ended March 31, 2021
FY21 performance vs. FY20:
Revenue from operations at INR 7,335 million is in line with last year
EBITDA at INR 4,221 million is lower by 5%
EBITDA margin at 58% is lower by 200 basis points
Net Profit at INR 2,181 million is lower by 25%
APM Terminals Pipavav (Gujarat Pipavav Port Ltd) today announced the financial results for the quarter ended March 31, 2021. The company reported a net profit of INR 654 million for Q4FY21 as against INR 472 million in Q4FY20. Revenue from operations for the quarter under consideration stood at INR 1,934 million as against INR 1,619 million in Q4FY20. EBIDTA for the quarter was at INR 1,156 million as against INR 1,004 million during the same quarter last year. EBIDTA margin stood at 60% in Q4FY21 as against 62% in Q4FY20.
The container cargo business for the quarter stood at 195,236 TEUs, bulk business was at 1,028,977 MT and liquid business was 161,719 MT. 4,858 cars were handled under RoRo category for the quarter under review.
For the full year ended March 2021, the company reported a net profit of INR 2,181 million. Total Income from operations for FY21 stood at INR 7,335 million. EBIDTA for FY21 was at INR 4,221 million and EBIDTA margin stood at 58%.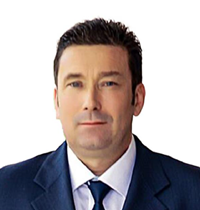 According to Mr. Jakob Friis Sorenson, "Despite challenging year of pandemic,we managed to keep our revenue flat on yearly performance. On the quarterly performance, our numbers are up primarily driven by dry bulk.  The container numbers are lower mainly due to the congestion at the Far East port which led to the lowering of EXIM container numbers. He further added, "Cyclone'Tauktae' was a major challenge for the Port sector in Gujarat. APM Terminals Pipavav experienced an unprecedented crisis when Cyclone Tauktae hit theGujarat coast.  The cyclone has impacted the port adversely and has halted our operations temporarily. Despite badly hit by the cyclone, we are glad to inform that all our employees are safe at the Port. All our colleagues worked proactively and tirelessly to make sure that we had minimal impact.   All our efforts are directed to initiate the port operations as soon as possible and we expect to be operating container vessels on Monday 31st May. We are grateful to our customers and stake holders for their cooperation."
Business highlights and developments at APM Terminals Pipavav in
FY21:
APM Terminals Pipavav Board approved Rs. 700 crore expansion plan
APM Terminals Pipavav went live with RFID Container tracking service at the port
APM Terminals Pipavav handled 3.28 lakhs of mix fertilizer in September 2020, the highest monthly volume.
APM Terminals Pipavav initiated the first ever loading of LPG [Liquid Petroleum Gas] Rail Gantry Operations at the Port Siding in January 2021.
APM Terminals Pipavav successfully handled a trail Car Carrier Rake on account of NYK Auto Terminal in Dec'20.
APM Terminals Pipavav loaded 157 rakes in November 2020, which is the highest number of Double Stack trains loaded form the port in a month.
APM Terminals Pipavav set a new benchmark in safety with the completion of 801 days of safe operations with zero fatality and Lost Time Incidents (LTI) as on 31st March 2021.
APM Terminals Pipavav is recognized and certified as a "Great Place to Work" for the third consecutive year by the Great Place to Work® Institute under the category: small and mid-size organizations.