Logistics Skill Council (LSC), Chennai conducted a workshop for the Senior Executives – Vertical Heads, dealing with the recruitment and training of the workforce, on Friday 25 the January.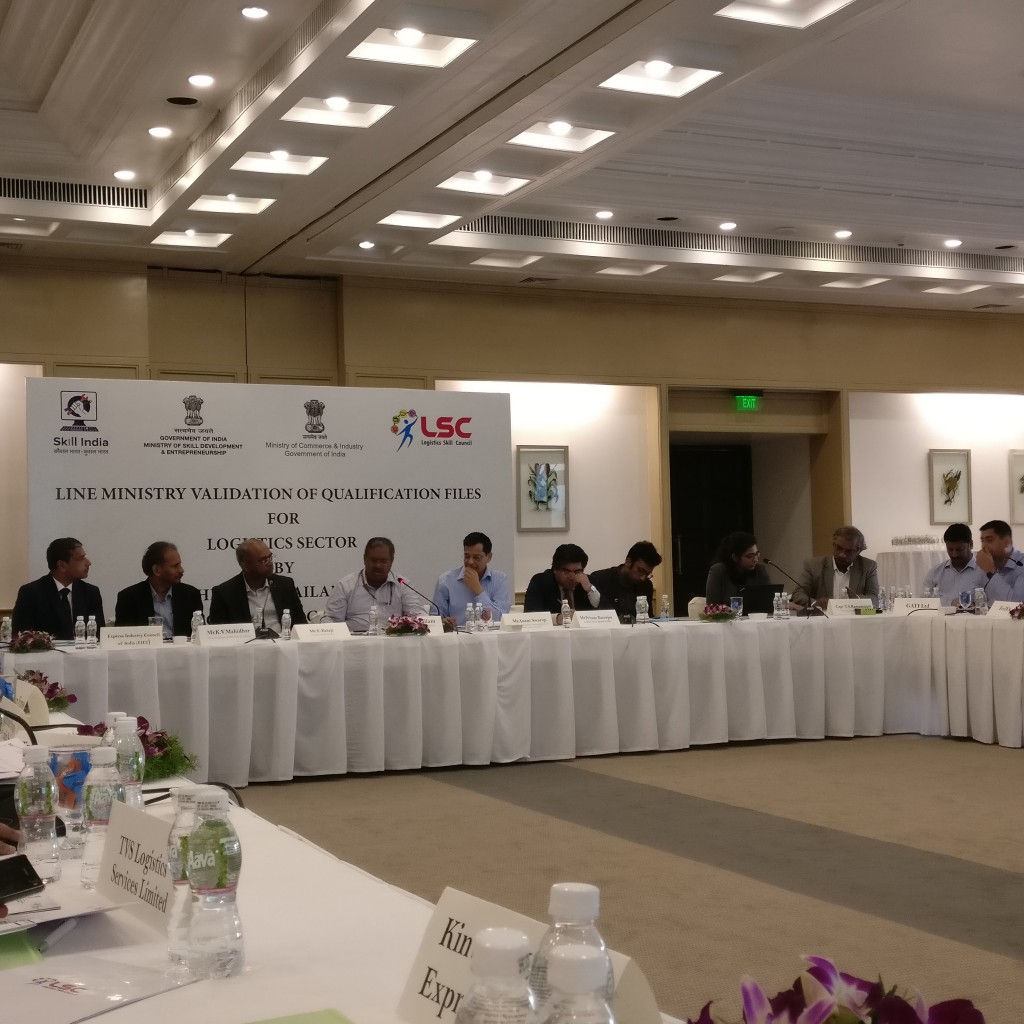 Mr. E Balaji, Group HR Head, TVS Logistics welcomed the participants and delivered his introductory remarks. Captain TS Ramanujam, CEO of LSC made a presentation on structure of institution, its objectives and scope of logistics sector, modules offered. Mr. Vijayakumar, COO of Express Industry Council of India (EISI) gave an overview about the services on Courier & Express, common user express terminals in Mumbai, Delhi & Bangalore airports, challenges faced  by the Indian Express Industry. Overview on Warehousing touched upon by Mr. K V Mahidhar, Executive Director, CII-II and  Land Transportation by Mr. Rajinder Singh, Secretary General – ACOGOA who also pitched on the subject matter on skilled drivers shortage for heavy vehicles and setting up of driver training institution during the discussion.
A detailed presentation was made by the Head – Standards & Quality Mr. Dhanasekar, on Quality Packs (QP), process of Development of QP, Standard and Quality Assurance, Level Descriptors for National Skill Qualification Framework,  eCommerce  and later on Functional analysis, occupational mapping for Warehousing, initiative by LSC & on Land Transportation.
Mr. N Sivasailam, Special Secretary, Logistics Ministry of Commerce on his concluding remarks advised the council to make a few changes on the training system pattern after going through and witnessing the workshop proceedings. He further added that he would be taking up the matter with the mininstry for the next step on implementation. Mr. Anant Swarup, Deputy Secretary was also present and guided the workshop proceedings.