EESL MD Saurabh KUmar talks about the country's drive on electric vehicles, LED lighting, smart meters and other focus areas for energy efficiency.
Saurabh Kumar, Managing Director of Energy Efficiency Services Ltd (EESL) is working hard to implement the government's massive energy efficiency drive through electric vehicles, LED lighting, smart meters, demand side management and other measures.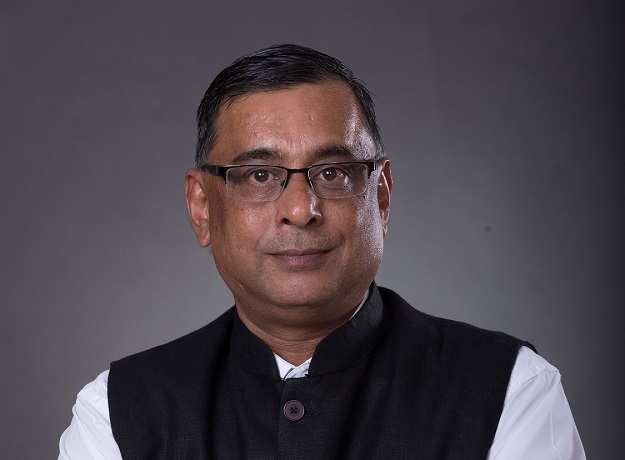 In an exclusive interview with ETEnergyWorld, he shares a perspective on why EESL's business model is a major hit and how the efficiency wave has progressed across the energy sector. Edited excerpts.
The second tender for 10,000 electric cars will be floated soon: Saurabh Kumar, MD, EESL
EESL is credited with playing a major role in bringing energy efficiency to the fore. What have been the key learnings?
The basic ethos of EESL revolve around a service model based on "pay as you save". Any new initiative on energy efficiency is likely to be costlier than the traditional non-efficient model. For example, an LED bulb in 2014 used to cost Rs 500.
There are two major challenges for the adoption of any new technology – it comes costly and there is lack of knowledge about its comparative benefits. The "Pay as you save" model breaks these barriers. Under this model, we asked the consumer to replace 14 Watt CFL with 7 Watt LED and save cost and they can pay a certain sum annually.
But if the bulb fuses any time over three years, we replace it free of cost. This way we reduce the cost of the product and also the barrier for lack of information is breached. We were able to adjust this model in terms of paybacks based on the cost of LEDs.
In 2014, when we procured the first set of 6 lakh LEDs, the cost was Rs 310. We were locked into a 10-year agreement with Puducherry. Enough had been said and written about energy efficiency by then. But there was no concrete action on the ground. So, as a company we took a calculated risk knowing full well that we may not be able to recover 30-40 per cent of the investment.
The moment we did that, the Rs 6 lakh order in Puducherry led way to a Rs 60 lakh order from Andhra Pradesh in 2014. Today, we have supplied 30 crore LED bulbs across multiple states. And this model has incentives for everyone. The customer is incentivised because he does not end up paying anything extra.
The manufacturers are happy because we give them a consolidated volume. The government is happy because it does not have to subsidize anything and energy efficiency goes up. Discoms are happy because they are able to manage their peak load. This is why it got promoted and scaled up so quickly. This model is so robust that it applies to Electric Vehicles too.
The basic financial model is exactly the same whether you apply it to a smart meter, street lighting or buildings. It has to reduce energy consumption and make some difference in reducing expenditure.
What is the next phase of growth for LEDs? How would the LED intervention look like 2 years from now?
While we are a commercial organisation, we also have a social mandate. It is to enable market transformation for LEDs. The LED market in 2014-15 was not even 1 per cent of the total sales of the lighting industry. Today, it is almost about 70 per cent. So, we have done our bit. We have enabled the market transformation.
Moving forward, over the next 5 years, public lighting will remain a big focus area for us. We have already replaced about 6.5 million street lights in the country. We are the largest company in the world to have implemented such a program at this scale. We have changed lights at 1,000 urban local bodies and 7 states have been saturated including Himachal Pradesh, Tripura, Rajasthan, Andhra Pradesh, Telangana, Gujarat and Jharkhand and almost 70 per cent of UP.
In these 7 states, all the street lights have been replaced with LEDs. Again, the same model was followed — we make the entire upfront investment, change the street lights from conventional to LEDs, make them smart via remote operations and fault detection and we guarantee a minimum 50 per cent savings in cost. The urban local bodies would have never been able to do this because they do not have money. Also, we have increased the service levels very high.
There have been reports of some states raising concerns over lack of after-sales service or lack of enough centers for LEDs distribution. Is there any truth there?
I will say, yes and no. These concerns have been raised by states like UP, Maharashtra and Rajasthan. The implementation of the LED scheme started three years ago and we provide a warrantee for only three years. So, in most places, the warranty period is over.
So, what happens now?
It is a Rs 70 bulb. If it fails after three years, the states are expected to replace them with new ones. Despite this, wherever we have our distribution points, we are replacing the bulbs free f cost and without any questions asked. So, as long as anybody comes with a UJALA bulb, it gets replaced. Our fault rates are the lowest in the world. But faults are happening.
Why? These LED bulbs are electronic items and are not meant for outdoor use but they are being used outdoors in these states at places like dhabas. Also, we have tied up with post offices and other agencies to ramp up replacement activity. We supplied around 9 crore bulbs In many major states in 2015-16. All of them are now three years old.
What is EESL doing on demand side management?
One of the main focus areas of our work is cooling which is a major area of demand for any utility. We have brought in super-efficient ACs, something that has never happened earlier. The highest label in BEE's labelling programme is for 3.7 EER. We floated a tender for one lakh ACs asking for an EER of 5.3 or more. That is being used in commercial buildings.
We have a very large government building programme which started started last year. The centre issued mandatory instructions in August last year saying all of its offices have to become energy efficient almost immediately. This includes lighting, ACs, fans etc. We have completed retrofits in more than 10,000 buildings.
A routine 3 star AC has a rating of 3.1 or 3.2 ISEER as against our AC of 5.3 ISEER. So, efficiency is almost 40 per cent higher and the cost without GST is around Rs 30-35,000. Of the five companies that showed interest in our tender, three qualified – Panasonic, Daikin and Godrej. Panasonic and Godrej are providing the ACs.
The second part of demand side management is lighting. The third aspect of DSM is pumping. Municipal pumps are being installed under the AMRUT programme of the centre. At present, we are working on 300 AMRUT cities. We are completing the energy audit of all of their pumping stations, both water and sewage. If the states agree, the same model as street lighting will be used, which is that EESL will invest upfront, guarantee a minimum saving and recover this over a 5-7 year period.
What is the overall energy saving we have achieved as a result of all these initiatives?
The country has achieved energy savings of around 8,000 Mw over the past three years based on these initiatives. Of this, 7,500 Mw is from the Ujala scheme alone. In value terms, the savings work out to around Rs 70 lakh per Mw. This is as compared to average generation cost of Rs 6 crore per Mw.
What is the status of the e-vehicle initiative? There have been reports saying companies are asking for changed specifications?
The first tender for 10,000 electric vehicles was closed around January this year. That tender is currently operational. It did take a bit of time for us to be prepared and start taking the vehicles. We realised that before the cars, proper charging infrastructure has to be available.
Currently, in Delhi around 370 charging points have been set up. Around 153 vehicles are already running. Almost 400 additional vehicles are under various stages of registration. Also, we have demand from AP, Gujarat, Maharashtra and Jharkhand. The tender is going on extremely well. All these states combined, we have got demand for 19,000 electric cars. And this is only for government procurement. So, 10,000 of these we hope to deliver by March 31 of 2019 as part of the first tender. It is not that there are no problems with the cars.
But these are all small issues. Let me address some of the concerns that have been brought out in the press. One of them is about the range of the cars. In the case of one particular manufacturer or OEM, it was said the range was much less than what was promised. This is not based on any scientific testing of these cars. When one buys a car, a certain KMPL is promised. But that comes with a caveat of "under standard test conditions". And this is certified by ARAI. In a city run, it is difficult to get the certified KMPL? It is the same with electric vehicle. How the car operated and the traffic conditions is play an important role.
Have the two companies asked for change in specifications?
Absolutely not. The basic conditions, including the range of 130 Km, remain the same. They are delivering cars which are actually better than that specification. We cannot change the 130 Km range. It has been decided.
Are we on track to get the 10,000 e-cars delivered within the promised time?
We are hoping to get 10,000 e-cars delivered by March 2019. It is not just about the availability of the cars. Both the manufacturers have assured us that they do not have capacity constraint. The issue is that it takes a long time for registration of the cars. For example, in Andhra we were to start two months ago. And Andhra has just come out with a policy where they have waived registration charges and road tax. Gujarat is also doing that. Maharashtra is also evolving the policy. And both registration and road tax together cost around Rs 1.5 lakh to Rs 3 lakh. So, customers are saying let us wait and watch for the policy to come in and that makes a lot of sense, too.
Why the second tender for e-cars cancelled and what was is the plan of action?
We had to cancel the second tender for the simple reason that the government decided to change the specifications for charging facilities. The size of the car depends upon the charging specification. The charging specification that India adopted last year (Bharat DC 001) are meant for level one (basic) charges.
This means they cannot charge higher end cars like Nissan and Hyundai. So you need to specify different kinds of charges that go from level one to level five. Companies like Nissan are waiting for the policy to roll out, charging infrastructure to roll out, and new charging specification to be announced.
By when do you think the tender will be floated again? And what is the cost of procuring these cars?
Very soon. Once the new specification is approved we would like to invite a dialogue with the car manufacturers. We would like to know from the manufacturers what their preparedness for the Indian market is. Hopefully, over the next three months we will have some positive movement. The cost of procurement of 10,000 cars is around Rs 1,200 crore.
It works out to Rs 11.8 lakh per vehicle. We are also hoping that the government takes a decision that in a time-bound manner it has to electrify its own fleet – on the same lines of building efficiency.
What are the other focus areas for EESL?
We have already started rolling out smart meters projects in UP and almost 5,000 meters have been installed in Varanasi. In the NDMC area of Delhi we are trying to replace 50,000 meters by 30th September. Under this model, our people will go to the houses and install the meters while the billing will be linked to the meter. Currently, we are focusing only on urban areas. We are also coming up with a comprehensive outreach program to tell people the benefits of smart meters.
One of the biggest advantages is that the customer gets real-time information on consumption. We are also linking the meters with all the payment gateways and giving an option of prepaid metering too. All the utilities have gone to payment gateways like Paytm.
Courtesy: ET Auto