Shri T.K Ramachandran I.A.S., assumed charge as Chairman, V.O.Chidambaranar Port Trust, Tuticorin today on 12.01.2019.
An Indian Administrative Service Officer of Tamil Nadu cadre 1991 batch was earlier the Principal Secretary at Tamil Nadu Hindu Religious and Charitable Endowments Department.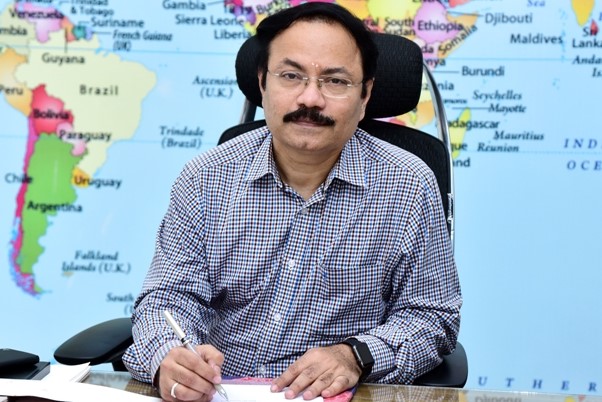 He has served in various capacities in Government of Tamil Nadu including Collector & District Magistrate in Ramanathapuram and Villupuram, Secretary to Government of Tamil Nadu ( Highways and Minor Ports), Principal Secretary to Government of Tamil Nadu (Information Technology), Managing Director, Tamil Nadu Newsprint and Papers Ltd., Director General of Training, Government of Tamil Nadu, Managing Director, AAVIN, Deputy Commissioner of Corporation of Chennai, Project Director of TN Road Sector Project, Project Director of Sarva Shiksha Abhiyan(SSA).
T.K Ramachandran I.A.S has received several awards and citations from Government of India and State Government. He holds B.Tech. (Hons) from IIT, Kharagpur and M.Tech in Computer Science from IIT, Delhi and a Masters in Public Policy from Princeton University as 'World Bank- Robert McNamara' Fellow.
His interests include Education, E-Learning, E-Governance and IT Policy, Urban Development, Infrastructure & Development Economics. T.K Ramachandran I.A.S is an accomplished Carnatic vocalist and has performed extensively in Chennai and several other cities in India.