Sodexo, the leader in employee benefits today announced its partnership with the leading online restaurant discovery and food delivery platform, Zomato. Sodexo Meal Pass users will now be able to order online from their favourite outlets on Zomato. Millennials seek a variety of food options that require less planning and faster access. That's where a solution like Sodexo Meal Pass helps in enabling quick payments while Zomato would collate all our restaurants online to facilitate instant ordering.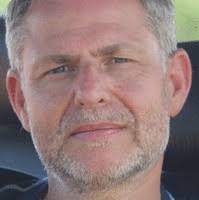 Stephane Michelin, CEO Sodexo Benefits and Rewards said, "We have set out with a mission to simplify the user experience in food ordering for the millennial workforce of our 11,000+ clients across segments. Employees today seek solutions that are convenient and our partnership with Zomato delivers just that. I am very certain that on-boarding Zomato as one of our meal associates will bring delight to our 3 million daily users thereby enhancing their overall meal experience."
Gaurav Gupta, COO, Zomato said, "Zomato remains dedicated to making dining choices easier and ordering food more convenient for its users. As a result of this approach, Zomato has become a large part of the daily lives of millions of consumers in India over the past decade."
"We are always looking for ways to make the Zomato experience more convenient and enjoyable for our customers and integrating with Sodexo is another step in that direction. Sodexo Meal Pass users will now be able to pay seamlessly using their cards, when ordering food online from their favourite outlets on Zomato," he added.
As a part of the launch, new users of Zomato who pay for their meals using Sodexo Meal Pass will get a flat 50% off on the first five orders up to 31st July. This partnership will help Sodexo widen its meal network, while the meal cardholders will get exposure to newer cuisines every day. This is in line with Sodexo's initiative to partner with Indian start-ups to cater to the growing demands of the growing millennial workforce and further adds to the 100,000+ points of acceptance for the Sodexo Meal Pass in India.