Snowman Logistics Limited, India's leading integrated temperature controlled logistics service provider has partnered with IKEA, the Swedish home furnishings retailer to manage the backend of their in-store restaurants business, in India. Snowman will be the exclusive partner and extend support at pan India level, as IKEA opens stores in various cities.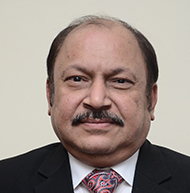 Commenting on the partnership, Mr. Prem Kishan Gupta, Chairman, Snowman Logistics Limited, said, "We are glad to partner IKEA in their India foray. Our proven capabilities and performance in providing best in class temperature controlled solutions, across varied products and customer specifications are absolutely aligned to the challenging requirements of global leaders like IKEA. We believe, working with IKEA will further strengthen and reinforce our leadership position in the cold chain industry".
Speaking on the development, Mr. Sunil Nair, Chief Executive Officer, Snowman Logistics Limited, said, "We are extremely delighted about the partnership. Given that food is a highly perishable commodity with very short shelf-life and because numerous details need constant attention and perfection in food business, Snowman becomes a logical choice for a trusted logistics partner, offering end-to-end solutions. Snowman will support IKEA by optimizing transportation operations, coordinating suppliers, integrating supply chain technologies, synchronizing inbound and outbound logistics flow and in managing distribution network, for successfully running the restaurant. We also hope to learn a lot from this relationship and upgrade our standards to the best in the world"
Henrik Österström, Country Food Manager, IKEA India commented, "We have found a competent and long term partner in Snowman Logistics and believe it will be long term and successful collaboration. It is our ambition to create a one supply chain solution for our restaurants and cafés in our stores across India. We have great demands on ourselves on Food safety, sustainability and total quality control, which is crucial for success in our food operations. Snowman is committed to enable us create the low price for our customers with a high degree of efficiency and willingness to develop together into the future.
IKEA Food is an important part of our plans in India. Our restaurants will be one of the largest ones in the world with around 1000 seats, 100+ co-workers and will come with a mix of great quality Indian and Swedish food at affordable prices"
Snowman Logistics is well positioned to provide the right blend of temperature controlled storage and transportation options to IKEA's restaurant business and offer comprehensive solution, given their network of 33 strategically located warehouses and 293 reefer vehicles. Snowman's integrated operations enable them to maintain the temperature integrity of the customers' products from the point of origin to consumption, which is critical for maintaining product quality. Snowman Logistics currently extends backend support to the reputed brands viz. KFC, Subway, Domino's, Café Coffee Day to name a few QSR.