Snapdeal has set-up a travel store that helps buyers with travel necessities at affordable prices. With the holiday season ahead, the store is aimed at helping users with a one-stop destination to buy must-have products and also the good to have ones for a vacation in mountains, beaches and more. The newly launched store consists of products across categories like hiking, luggage, entertainment, travel accessories, road trip, toiletries and clothing for travel.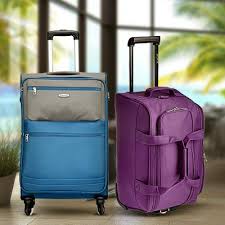 Following are the highlights of the latest online store:
. Luggage & Accessories: Pack the right items for your travel and make yourself feel comfortable. Grab travel pillows, eye masks, earplugs in different colours and patterns at Rs.229, Rs.159 and Rs.259 respectively. The classy yet simple luggage bags and travel duffels start from Rs. 999.
. Go Hiking: Hiking boots and activewear (both men & women) available at just upto 70% off. First-time hikers especially must not forget to purchase the hiking tents starting from Rs. 399. Its also wise to carry headlamps available at a starting price of Rs. 220, rucksacks which start from Rs. 899 and sleeping bags under Rs. 1999.
. Entertainment: You can spend those long hours of travel by documenting your travel, clicking pictures and listening to music. You can opt for DSLRs at a discount of up to 20% off. For music, you can undoubtedly go for Bluetooth speakers which are available at up to 50% off and if you want to avoid any hindrance in your entertainment, you can buy some rechargeable batteries under Rs. 999 and the bestselling power banks at upto 70% off.
. Road Trip: The online store has also got you sorted for the things that you would need for your road trip. You can get a tracking compass and GPS device starting from Rs. 239. To feel more relaxed during the road trip, you can buy car backrests and car inflatable beds starting from Rs.299 and Rs.2699 respectively.
. Dress up & look your best: Upgrade your travel wardrobe with upto 70% off on casual shirts & jackets, upto 80% off on sweaters, minimum 60% off on boots, flip-flops starting from Rs.189 and printed t-shirts under Rs.699 for men. The ladies can pick some trendy must-have tops and beachwear starting from Rs. 299. There is an upto 80% off on jackets, blazers and dresses.