Wind turbine maker Siemens Gamesa Renewable Energy SA has secured a turnkey contract to supply and install a 150-MW wind farm in India for local renewables company ReNew Power Ltd.
As part of the deal, Siemens Gamesa will deliver, erect and commission 75 units of its SG 2.0-114 MW machines for the project in the state of Gujarat, the wind turbine manufacturer said on Monday. In addition, it will take care of all needed infrastructure to install the equipment and operate the wind park in Kutch district.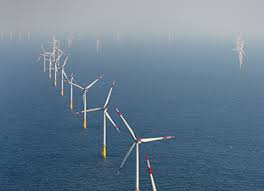 Independent power producer (IPP) ReNew Power has a fleet of operational and under-construction renewable energy plants with a combined capacity exceeding 5,800 MW. Previously, it has contracted Siemens Gamesa for the commissioning of over 800 MW of wind parks under India's feed-in-tariff (FiT) program. The latest deal represents the first one between the two companies after India transitioned into an auction-based regime, according to the press release.
Siemens Gamesa has installed more than 5 GW in India since it entered the market in 2009.
Courtesy:renewablesnow