Warehouses of Shristi Infrastructure Strategically Placed for Catering to Major Players in Both North & South Bengal
With the ongoing global pandemic in view, the warehouse industry sector in India has seen a high rate of growth. As exposure to the virus is a great cause of worry, more consumers are seen to shift from buying goods physically to buying the same through online portals. It is in this regard, that the warehouse sector is witnessing a rise in demand in the country.
Nearly 60% of the warehousing facility in India is concentrated in and around the metro cities. Shristi Infrastructure has warehouses at two strategic locations in the state Of West Bengal, both in North as well as in South Bengal, i.e. in Siliguri & Raniganj respectively, so as to cater to all parts of the state.
The logistics Hub of Shristi Infrastructure, Raniganj Square, which houses the warehousing facility of 7.5 lakh sq feet, is strategically located on NH2, Ranigunj, in South Bengal and is only 1Km away from Punjabi More. It is available both for rent and for outright sale. The warehouse has a total occupied area of 2.5 lakh square feet and the major occupants presently are ITC, Adani Wilmer, Emami, Sunrise Masala and MRF. There is free space of about 5 lakh square feet which can accommodate other players as well. The latest entrant is MRF, which started operating during the lockdown period.
Additionally, Shristi has a warehouse located in North Bengal, at Siliguri, called Kanchan Janga Integrated Park and it is relatively close to state and international borders. It has a total area of 67 acres of industrial spaces comprising warehousing logistics and manufacturing facilities. The major occupants here are Maruti, Superba LLP (Mankind Pharma), Sheela Foams Ltd., Suguna Foods and Snowman Logistics Ltd. Though there is no space in the industrial segment for new entrants, there are enquiries for the same. The latest entrant here has been Snowman Logistics Ltd. who provide solutions in cold chain logistics.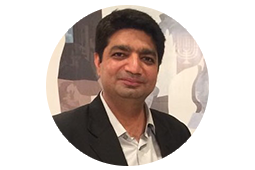 Abhishek Bhardwaj, Chief Marketing Officer, Shristi Infrastructure Development Corporation, said: "The concept of 'last mile' has been very popular recently. We have been ahead of the times in this regard since we already have our warehouses at strategic locations. With the increase in demand for organised warehousing during and post covid times, we are ready to cater to the existing surge. In fact, as a part of our expansion plan we are looking at expanding our existing facilities as well as on the lookout for newer spaces closer to the metros so as to provide one stop solution to the customers."