Shell Lubricants, the global market leader in finished lubricants, has partnered with Uber, the world's largest on-demand ridesharing company to provide premium services to driver partners registered with the Uber App.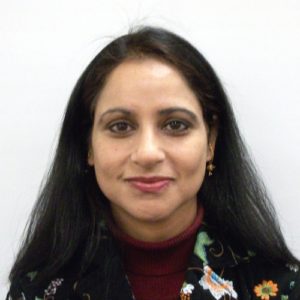 Ms. Mansi Tripathy, Country Head, Shell Lubricants
The lubricants major along with Pitstop (a doorstep car service company,) is setting up kiosks at Uber's Partner Service Centres across the nation to help driver partners maintain superior car quality standards for an enjoyable rider experience. Driver Partners can visit these centers to get in-person help on their documentation, ask any questions about their account and payments and can now reap the benefits of additional facilities such as, gadget repair services and vehicle maintenance, etc. Owing to increasing demand for rides via aggregators, a large proportion of these cars are clocking nearly 250 km-a-day, implying a need for an oil change every other month. This initiative will help improve the lives of, not only the driver partners, but also regular commuters who will benefit from an enhanced ride experience. With increasing importance on customer feedback, driver partners are now conscious and are able to keep their cars in prime condition to ensure riders have a pleasant riding experience. Shell Lubricants, via Pitstop is bringing its products and services to the driver partners' doorstep, thus helping them save time and effort. The programme is being launched in 7 cities across India, with activations in Delhi, Hyderabad, Bangalore and Chennai already underway.
Since the first launch in Bangalore, the service has already seen around 300 visits by driver partners and continues to see enthusiastic driver participation and appreciation as it spreads across India. This initiative is an example of Shell's customer-centric approach and demonstrates a commitment to ensure added value for all customers through strategic partnerships.
Ms. Mansi Tripathy, Country Head, Shell Lubricants, India, said, "At Shell, innovation and customer convenience are at the heart of our business operations. Through our collaboration with Uber, we look forward to creating a conducive environment for our valued stakeholders -Driver Partners registered with the Uber App drivers – to enhance their productivity and driving experience."
Shell Lubricants has a diverse portfolio of products and services that deliver value to customers and partners. The partnership with Uber is Shell's latest endeavour to keep customer interests at the forefront of all business operations. Pradeep Parameswaran, Head of Central Operations, India, Uber said, "Uber is committed to help enhance the driving experience for our driver partners. We are always looking for ways to support the driver partners with the required resources that will help them find a lot more ease in providing a great ride experience. This partnership is once again a reflection of our efforts to listen and act upon initiatives that matter most to our driver partners."