Launches newsletter 'Logistix Express' to showcase its objectives
The Logistics Skill Council (LSC) today launched the first apprentice programme under the National Apprenticeship Promotion Scheme (NAPS) that will give a big boost to train three lakh youth in the next three years.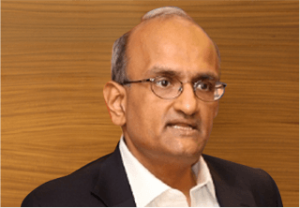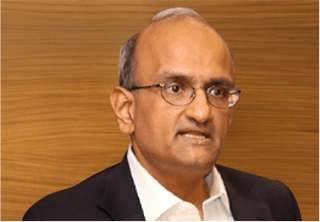 R. Dinesh. Chairman LSC
"Apprenticeship training is considered to be one of the most efficient ways to develop skilled manpower. It provides for an industry-led, practice-oriented, effective and efficient mode of formal training," said LSC Chairman R. Dinesh.
"Our mission is to develop a skilled talent pool of 28 million workforce in the logistics industry under various sub-sectors through eminent training partners," he added.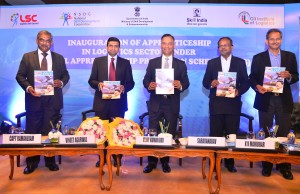 Mr Vijay Kumar Dev, Director General of Training at the Ministry of Skill Development and Entrepreneurship, said private sector participation is crucial so that various industries can train and absorb job aspirants. "The aspirations of youth are rising, and they need jobs. India enjoys demographic dividend, which can turn into a demographic disaster unless their aspirations are met."
Mr Vineet Agarwal, Managing Director of TCI, said logistics provide a critical support to the national economy. "India is on a fast growth path with consumer behaviours changing rapidly. The logistics industry is also expected to grow at an annual rate of 10 per cent for several years to come. Hence upskilling workforce becomes very important," he said.
Under NAPS, the central government shares 25 per cent of the total stipend (maximum of Rs 1,500 per month per apprentice) with employers. In addition, it supports basic training which is considered an essential component of apprenticeship training, not exceeding Rs 7,500 for 500 hours training course.
The Directorate General of Training (DGT), under the aegis of Ministry of Skill Development and Entrepreneurship (MSDE) has launched NAPS. The LSC is developing industry-validated apprenticeship trades which will be available for companies to enrol the candidates.
The Indian logistics sector is valued at 150 billion dollars, contributing 14.4 per cent to the country's GDP. It is expected to touch 200 billion dollars by 2020 with the easing of foreign direct investment norms, implementation of the Goods and Services Tax, increasing globalization, growth of e-commerce, positive changes in regulatory policies, and government initiatives like 'Sagarmala' and 'Make in India.'
In the World Bank's Logistics Performance Ranking 2016, India's rank improved from 54 in 2014 to 35 in 2016, jumping 19 places.
The LSC has also launched its newsletter 'Logistix Express' as a media platform to showcase the council's objectives and happenings in the logistics sector.
"For building a new India, the logistics sector is going to be a key player both in terms of productivity and employment. Service delivery will improve only when we have skill qualified personnel which is the mandate of LSC," said Advisor Vishwapati Trivedi.
The logistics sector employs about 21.24 million people. This includes those employed in passenger roadways segment, road freight and the passenger railways, freight forwarding, warehousing, packaging and other services. The distribution of employees is mostly in Mumbai, Kolkata, Hyderabad and Ahmedabad. Emerging clusters include Bengaluru, Surat and Indore.
There has been no formal training in the country till date to address the skill gap in the logistics sector. However, renewed thrust on infrastructure projects like Delhi Mumbai Industrial Corridor, expansion of port terminals and construction of greenfield ports under 'Sagarmala' and 'Bharatmala' projects will create fresh employment opportunities.
It is estimated that the total workforce in logistics sector will increase from current 21 million to over 31 million by year 2022. The government and associated stakeholders including sector skill council, training institutions and logistic firms will need to ramp up their training capacity to cater to the growing training needs of the sector.
The LSC has 40 Qualification Packs under development which will address the skill need in 11 sub-sectors. This will permit clear career development progression as well as lateral mobility by enabling the candidate to multi-task.