With industrial output and consumption-driven sectors recovering in H2 FY2018 from the initial lull post GST implementation, the freight demand in the country has also reported healthy pickup during the second half of the previous fiscal.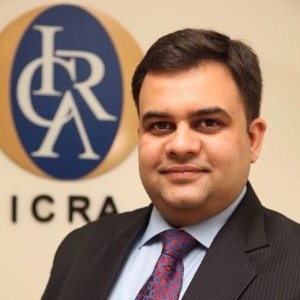 Mr. Shamsher Dewan, Vice President & Sector Head – Corporate Ratings, ICRA Ltd, "The performance of key listed logistics companies indicates that there was pick-up in growth momentum as the year progressed. From an aggregate revenue growth of only 4.6% in Q2 FY2018, the sample's growth gained pace to 10.8% in Q4 FY2018, as freight volumes picked up. Transporters also took advantage of the improvement in freight demand to pass on the increase in diesel prices to their customers during the latter half of the year, as against freight rate cuts undertaken earlier in the year, in light of weak demand."
The implementation of GST also considerably impacted the functioning of domestic logistics sector – in terms of transportation time, preference for organized players and warehousing strategy employed by companies.
"ICRA estimates that there have been savings as high as 18-20% in the truck turn-around time post the implementation of GST, supported by elimination of inter-state check posts. The implementation of E-way bill from April 2018 has also been received positively by the transporter community, with operational efficiencies and time savings realized on account of the same. Companies are also interacting with supply chain management companies in order to explore opportunities to redesign their warehousing network", adds Mr. Dewan. While the shift towards an organized logistics network would only be a longer-term phenomenon, large logistics players are already reporting increased enquiries for their services, indicating higher interest towards such players. All of these factors are expected to significantly impact the functioning of the sector going forward.
ICRA maintains a stable outlook for the Indian logistics industry, expecting it to grow at 8-10% over the medium term. The demand growth would continue to be buoyed by pickup in industrial activity and consumption-led sectors, while increasing preference for outsourcing logistics activities would provide further impetus to organized players. Additionally, supply side factors like improvement in logistics infrastructure and emergence of logistics startups would offer further impetus to growth. Prevalence of trends like rise in integrated logistics, e-commerce logistics, investments in warehousing and penetration of technology in the sector, in tandem with the ongoing shift towards organized logistics players, would also induce a structural shift in the industry over the longer term.