LSC has the mandate of developing the Qualification Packs (QP) and National Occupational Standards (NOS) for the various sub-sectors that comes under Logistics.
The first such validation was held on 25th of Jan'19 at Chennai, in Sub Sectors of Courier & Express and E Commerce, Warehousing and Land Transportation.
The second program on Line Ministry Validation was performed yesterday in Mumbai.  QPs from the sub-sectors of Port Terminals, ICD& CFS, EXIM Logistics, Inland Waterways, Air Cargo Operations, Cold Chain Logistics and Liquid Logistics were presented for Line Ministry Validation validated.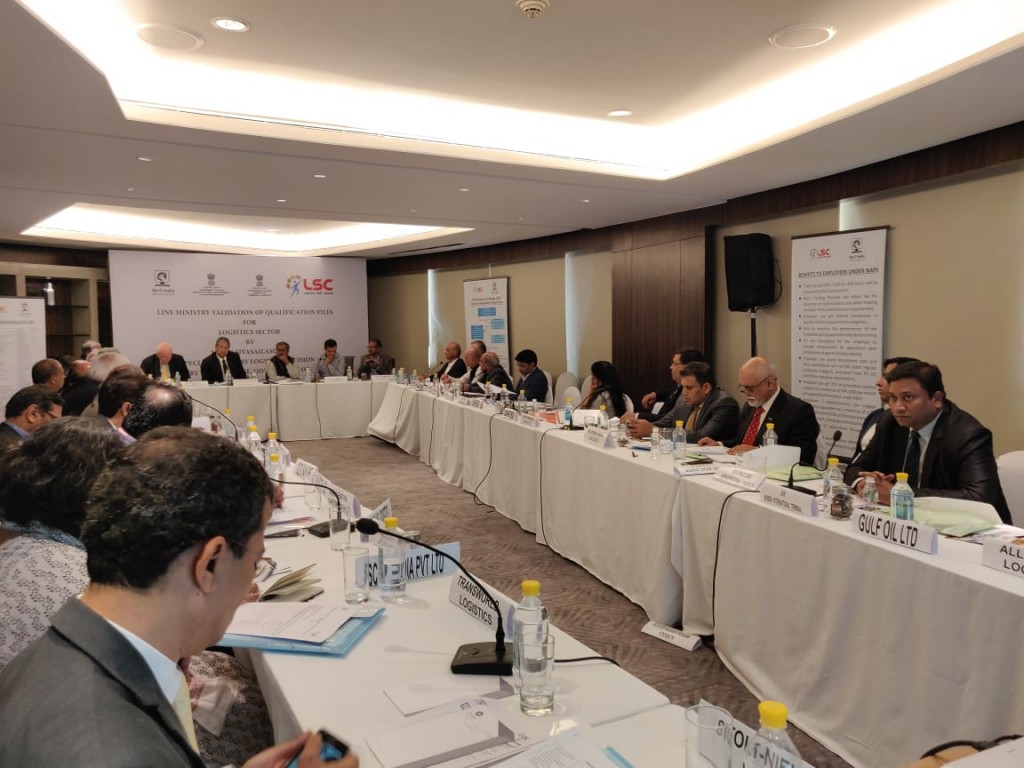 Shri. Vishwapati Trivedi, IAS (Retd) – Advisor LSC, welcomed the participants.
An introductory speech was made by Mr. Julian Michael, Sr. Director Group Relations – Maersk (South Asia).
Capt T.S. Ramanujam, CEO, LSC made a brief presentation on Logistics Skill Council, its services offered to the logistics sector.
Whilst an overview on Port Terminals, ICD & CFS, was made by Mr. Unmesh Abhyankar, CEO & President – Adani Ports (TBD), Mr. Samir Shah – Chairman JBS, Ex-President FFFAI, touched upon the subject on EXIM Logistics, and Inland Waterways by Capt. Subedar – President ICCSAA.
Presentation on QP Line Ministry Validations was done by Mr. Dhanasekar, LSC- Head. Standards & Quality. Mr. Manoj Singh, Sr. Vice President & Head Air Cargo briefed on Air Cargo Sub-sectors. Overview on Cold Chain, was made by Mr. Sunil Nair- CEO Snowman Logistics.
Shri N. Sivasailam, IAS, SPL Secretary, Logistics, Ministry of Commerce made his concluding remarks at the end of the session.