LetsTransport revenue doubled in FY20 stand at 178Crs; Losses increased only 50%, stands at 35CrsL
●The company registered 100% revenue growth in FY20 as compared to FY19
●The company expanded to 7 cities in FY20 and is planning to expand to 5 more in FY21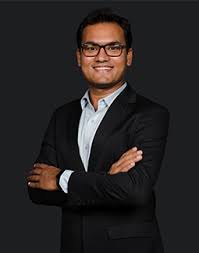 LetsTransport, India's fastest growing logistics aggregation company filed its annual report for FY20. LetsTransport registered 100% revenue growth in FY20 resulting in Rs 178 crores despite the pandemic while the losses of the company stood at Rs 35 crores which increased by 50% as compared to FY19. Total expenses of the company were Rs 213 crores up from Rs 109 crores in FY19. The company spent on employee benefits increased by 150% to Rs 29.3 crore during FY20 from Rs 12.3 crore in FY19.
The report states, LetsTransport is expecting 35%-40% growth in FY21 despite COVID affecting the business. The company onboarded more than 35,000 truckers in FY20 as compared to 15,000 in FY19. They further plan to onboard more truckers in the next few months to reach the fleet size of 1,00,000 by end of FY21. LetsTransport completed around 1 million bookings in FY20 for various customers in the B2B domain.
LetsTransport raised Rs 33 crores in debt funding from various investors including Innoven Capital, Stride Ventures and Blacksoil which helped the company's immediate fund requirement to cope up with the ongoing pandemic. The last few months have resulted in an exceptional growth for LetsTransport with festive season sales gaining momentum and reaching pre-covid levels much before anticipation.
The company is also focusing on the technology side of the logistics business and has created a world-class platform for truckers for smooth paperless onboarding and new freight operations. The company is continuously spending on new technology and is expected to launch an EV fleet by the mid of next year. The company has been working heavily on reducing carbon emissions and moving to a newer process of logistics.
Commenting on the development, Mr Pushkar Singh, CEO and Co-Founder at LetsTransport shared, "It gives us immense pleasure to tell the world about the outcome of what we do at LetsTransport. Transparency has always been a core value for us here at LetsTransport and I can not be more proud of being among the few startups in the country to share our annual filings and let the world know about what we are doing at LetsTransport. We registered exceptional revenue growth in FY20 and we are expecting the same in FY21 despite COVID affecting the business."
"The pandemic had slowed down the country for a bit, but I think that it will work as a catalyst for almost every industry which was delaying digitization of its operations. The same is expected with the logistics industry as well. It has forced logistics companies in India to drive towards digitization and opting for paperless modules in no time. The growth was a little slow in the last quarter, but things have now started taking some speed"