Vistara, a joint venture of Tata group and Singapore Airlines, India's finest full-service carrier, announced the appointment of Leslie Thng as chief executive officer, effective October 16, 2017. Mr Thng is succeeding Phee Teik Yeoh, who returns to Singapore Airlines to take up a senior appointment. Mr Thng has taken over as the airline's new CEO post all requisite approvals from the Government of India and regulatory authorities.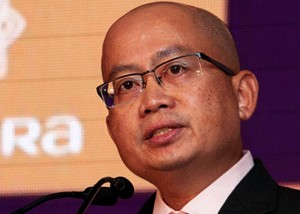 Mr Thng joins Vistara from Budget Aviation Holdings (BAH, a Singapore Airlines Holding Company) where he was serving as the chief commercial officer.
"I am delighted to be joining Vistara that has transformed air travel experience in India and cultivated a reputation of setting new standards in service excellence in the Indian aviation industry," said Mr Thng. "I look forward to the opportunity to build on the strong foundation and momentum created by Phee Teik Yeoh, and work with the wonderful team of Vistara. I hope to get the support of all stakeholders, including the customers, to take Vistara through its next phase of growth and development," he added.
Mr Thng, who started his career in SIA in 1999 and held many senior positions in the airline, has significant leadership experience and deep knowledge of the aviation sector across international markets and various businesses. Prior to being appointed chief commercial officer for Budget Aviation Holdings, he was chief executive of SilkAir. Mr Thng holds a bachelor's degree (Honors) in Business Administration from the National University of Singapore.