In a major exercise to expand its reach in India, Kerry Indev Logistics, global logistics, a ISO 9001-2015 certified global  logistics  player offering end-to-end supply chain solutions, has launched eight services, each catering to different B2B and B2C segments of Indian market under  Kerry Indev Express brand. The pan-India services were launched today at Mumbai.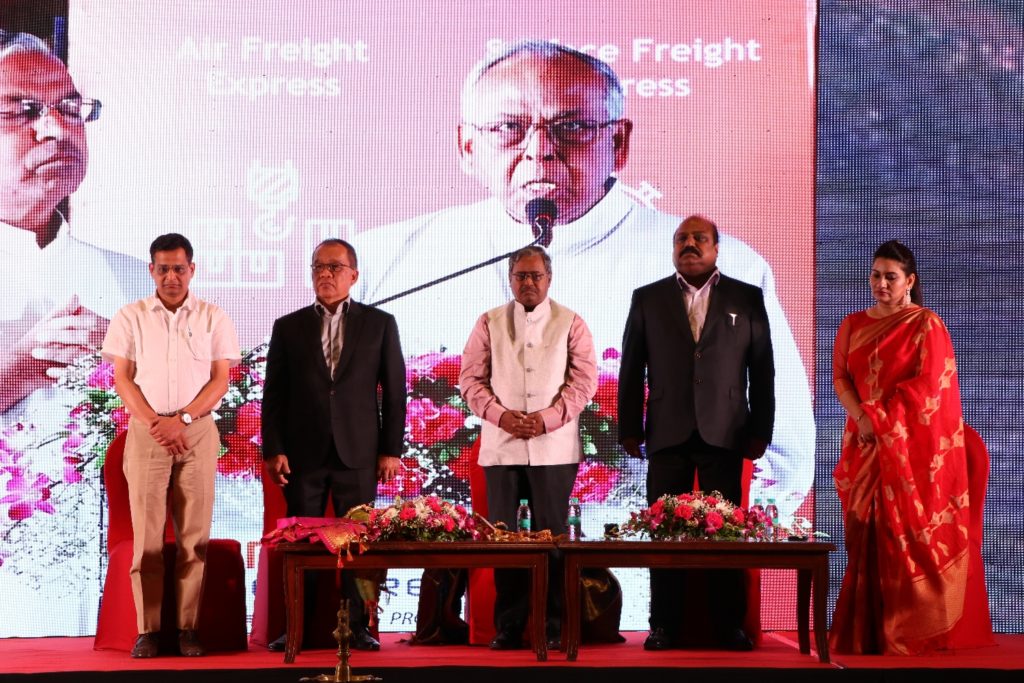 Dr. S. Xavier Britto, Chairman said "We are launching our Express Service today which will enable our company, Kerry Indev Logistics, to reach to the door steps of consumers thus completing our dream to offer truly end to end logistics solutions to our valued customers". The Company has also been certified as Authorised Economic Operator (AEO) by Indian Customs and also for TAPA (Transport Assets Protection) and GDP (Good Distribution Practice)
Kerry Indev Express, a door-to-door express service, driven by a strong technology backbone and through a self-operated business model, is positioned to be India's disruptive challenger of integrated express delivery network services. It will operate through over 200 service centres, 1500 staff and a fleet of vehicles in Phase I. It will also focus on technology-driven delivery solutions like parcel lockers, etc.
The eight pan-India last-mile delivery services launched under the Kerry Indev Express brand are,
Same Day Express– for guaranteed delivery within 6-8 hours in the same city or between designated cities; Early Express– for guaranteed overnight delivery across designated cities;
Priority Package Express– for door-to-door delivery of valuable documents and packages across 200 cities / towns covering 3000 pin codes and expanding to 6000 pin codes by end 2019; Priority Freight Express – Air for a next day / committed door-to-door delivery solutions for commercial and urgent shipments to major metros and non-metros; Priority Freight Express – Surface for a day definite door-to-door delivery solutions for commercial and urgent shipments to major metros and non-metros; E-Commerce Business Express–Offering to its customers' time definite deliveries, international courier clearances for Cross Border Ecommerce services, cash on delivery, drop ship service, reverse logistics; Warehousing Solution Express for Fulfillment centre services and First &Last mile distribution services; Critical Solutions Express for Temperature controlled distribution ,Passport & Critical documents handling/Jewelry Cargo handling & Clinical Trial/Biological sample supply chain solutions and other value added services.
Kerry Indev Express will cater to the process and time sensitive delivery requirements of e-tailers as well as pharma, automobile, engineering and telecom businesses.
Dr.S.Xavier Britto promoted Indev Logistics which have been providing end-to-end shipping related services across India for more than 3 decades entered into a Joint Venture with Kerry Logistics, Hong Kong in 2010.
Kerry Logistics Network, head quartered in Hong Kong, is the largest 3rd party logistics provider in Greater China and the ASEAN region, has a far-reaching network across 6 continents with 550 offices in 53 Countries. Kerry Express is a member of Kerry Logistics Network and has offices across Thailand, Cambodia, Vietnam, Hong Kong, Taiwan, Malaysia and Indonesia and handles over 50,000,000 boxes per month. Kerry Indev Logistics has Authorized Economic Operator Status and World Customs Organization Merit Certificate.
Kerry Indev Logistics' integrated logistics solutions of international freight forwarding-customs clearances-transportation-warehousing-distribution solutions are offered through its network of pan-India offices, and Container Freight Stations at important Ports, Inland Cargo Depots, Air Freight Stations, FTWZ Units, State-of-art 3PL Warehouses and Diversified fleet.
Dr. S.Xavier Britto further added "Make in India-GST-Digital India initiatives promoted by the Government of India is revolutionising the logistics landscape of India and the focus is now on reducing the logistics cost so that the businesses can remain competitive. Kerry Indev Express will make our company provide a truly integrated logistics solutions which will be competent, competitive and comprehensive."