●Gross revenue grows by 30% approx. in the FY 2021-2022 as compared to 2020-21
●Consistent Technological development resulted in an increase in EBITDA by 36% approx. as compared to Last Year i.e. 2020-2021 FY.
●14846 number of deliveries set up in the FY 2021-22 a new record.
●No of Vehicles Delivered–87922
Jujhar Constructions & Travels Private Limited is the flagship of the Jujhar Group, offering car carrier logistics and luxury passenger travel services achieved a 36% increase in EBITDA for the fiscal year 2021-22. Breaking all previous records, the company's revenue increased by 30 percent over the previous year. The company has been providing incomparable logistics services across Pan India.
According to recent reports, India's logistics market was around 250 billion US dollars in 2021. It is now estimated to grow up to the level of 380 billion US dollars by 2025. Another report by the World Economic Forum analysis indicates that by 2025 the digital transformations in the logistics industry will be valued at $1.5 trillion. India's logistics and supply chain firms simplify and eliminate most of the transportation problems for the industry. Logistics firms are responsible for organizing, managing, storing, and hauling from the producer to the consumer. It is a commercial method that allows for the cost-effective movement and storage of goods from producer to customer.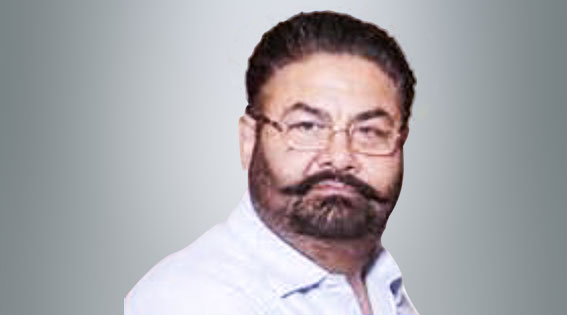 Commenting on this achievement, S. Gurdeep Singh CMD, Jujhar Group said "Being one of the largest car carrier service providers in India, our focus has been to provide appropriate solutions while maintaining utmost efficiency to our customers. We believe in combining responsiveness and competence for delivering excellence. Y-O-Y we replace 20 to 25 % of our vehicles to ensure that there is no compromise on safety and productivity. After seeing tremendous growth this year, we are looking at a CAPEX of around Rs. 180 million in the next financial year. Of this, about Rs 180 million will be spent on containers and trucks & buses".
"Recently we made an investment of Rs 174 million and bought 70 numbers new trucks from Tata Motors for fulfilling the growing demand of transport requirement of the logistics industry in the region and enhancing our delivery capabilities ", he added.
Jujhar Logistics has one of the largest fleets of over 375 commercial vehicles for logistics services across PAN India, with over 25,000 km of route permits. JCTPL has state-of-the-art workshop and fabrication facilities in Gurgram and is one of the largest logistic providers, employing over 650 persons. With the latest logistics tracking and automated software, the company is also consistently rated at the top by reputed vehicle manufacturers like Maruti, Tata, Hyundai, Kia, Toyota, etc.