For the first time, a major port trust is making a bid to acquire a private facility; Adani arm may also bid separately
The board of trustees of Jawaharlal Nehru Port Trust (JNPT) has approved a plan to bid for debt-laden Dighi Port Ltd, which runs a private port in Maharashtra's Raigad district, and is facing insolvency proceedings.
The board granted the approval at a meeting on September 6, two people familiar with the decision said asking not to be named because the information has not been made public yet.
A spokesperson for JNPT did not respond to a call seeking comment.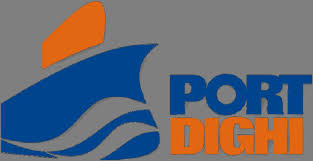 India's biggest private port operator Adani Ports and Special Economic Zone Ltd (APSEZ) could separately join the bidding for Dighi Port, according to bankers. APSEZ was not immediately available for comment.
This is the first instance of a port (JNPT) owned by the Centre looking to acquire a private port under the Insolvency and Bankruptcy Code (IBC).
Cash-rich JNPT, India's biggest container port, is scouting for investment opportunities to expand capacity given the constraints it faces at Nhava Sheva, the current facility. The plan is to use a portion of some ₹4,500-crore cash reserves to part-fund expansion including a new port at Vadhawan in Maharashtra's Palghar district with an investment of over ₹10,000 crore.
JNPT will have a 74 per cent stake in the new port with the Maharashtra Maritime Board holding the balance stake.
The National Company Law Tribunal (NCLT) ordered corporate insolvency resolution process of Dighi Port on a petition by DBM Geotechnics and Constructions Pvt Ltd, an operational creditor.
It marks the first instance of a port being hauled to the NCLT.
Dighi Port, jointly promoted by Balaji Infra Projects Ltd and IL&FS Ltd, owes ₹30 crore to DBM Geotechnics to construct multi-purpose berths 1 and 2 at Dighi and berth No 3 at Agardanda, also in Maharashtra.
Dighi Port, located 42 nautical miles from Mumbai Port Trust, was awarded a 50-year concession by the Maharashtra government to develop and operate a port on the banks of Rajpuri creek in three phases.
The first phase of the port with a capacity to load 30 million tonnes (mt) of cargo has started partial operations from two multi-purpose berths that can load, coal, bauxite, steel coils and containers.
The port owes some ₹1,600 crore to a consortium of banks led by the Bank of India. In 2012-13, lenders recast the debt as part of a corporate debt restructure.
The port has 1,600 acres that can be scaled to 3,000 acres, according to its website.
It is also a part of the dedicated freight corridor and the Delhi Mumbai Industrial Corridor.
But it has been operating at low utilisation levels due to lack of rail and road connectivity combined with the general slackness in global trade for many years.
Courtesy: BusinessLine