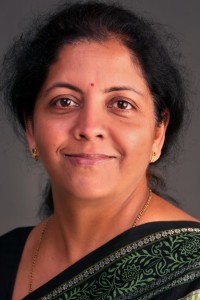 India is looking for young entrepreneurs to build business houses and create more jobs, Commerce and Industry Minister Nirmala Sitharaman said today, asking business graduates to become fountainhead of commercially viable ideas.
"India needs several entrepreneurs who can become fountainheads of commercially viable ideas that will make a difference to the economy and the country," Sitharaman said while addressing the graduating students at the campus of Indian School of Business (ISB) in Mohali, near here.
"Develop your ideas. You should develop ideas … and that is what I look up to graduates coming out of institutions like ISB," she said.
Sitharaman, who gave away certificates to the graduating students, said the young minds of this country must build business houses and create more jobs. "I would like the young minds of this country to build business houses and create more jobs," she said.
She also touched upon the GST, saying with GST coming, India becoming one market and simplified taxation structure, it was also time for us to look into what exists in logistics.
She said logistics needs a lot of research.
"Logistics is something on which India has to develop its own model … You have logistics developed according to Western economies and their model, the Chinese have developed their own but do we have an idea of how we are going to have efficient logistics in this country.
"I think that is one area where there is lot of research waiting to be done," she said.
Adi Godrej, Chairman of the ISB Executive Board, Sunil Kant Munjal, Chairman, Mohali Campus Advisory Board, Professor Rajendra Srivastava, Dean, ISB, members of the ISB Board, also spoke on the occasion.
Sharing his experiences with the graduating students, Adi Godrej, who is also Chairman, Godrej Group, said, "as a management student, one of the key things that I had learnt is the power of team work and the importance of building teams and retaining people, an idea that I imbibed early in my career and it is now with me all through".
Referring to the role of family businesses in the economy, he said, "family managed businesses are the unsung heroes of the Indian economy. They make up more than two-thirds of the world s companies, employing half the world's workforce and contribute to well over half the world's GDP.
Courtesy:PTI