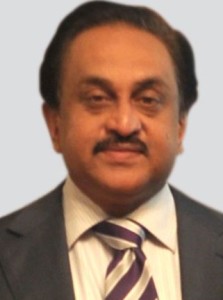 The Indian Exhibitions, Conferences and Events Services Association (IESA), an apex organisation working towards the development of the exhibitions, conferences and events services sector in India, in collaboration with key industry bodies, government organisations including Department of Commerce, Ministry of Commerce & Industry, Government of India, Confederation of Indian Industry (CII), and Services Export Promotion Council (SEPC), organised the second edition of the India Expo Summit 2017 at the India Expo Centre and Mart, in Greater Noida, Uttar Pradesh.
The four-day event witnessed an overwhelming response from the visitors who showed keen interest to explore the potential of technology for the exhibition industry in India.
IESA 2017 aims to bring different facets of the exhibition industry, opportunities, challenges on a single platform and how they could be addressed or assisted by the use of technology.
Globally, India is emerging as a massive economic power, accelerated by the government's Digital India and Make in India push which has acquired international acknowledgment.
Exhibit Industry has become an integral part of an ecosystem that ensures skills development, employment and overall growth of the country.
Nanu Binu
"IESA has been continuously focusing on the development of Exhibitions, Conferences & Events services in India. With Prime Minister Narendra Modi's vision to transform India into global knowledge power with the help of technology, the role of Exhibition Industry has become more important for taking this message to forward and showcasing it on a granular scale to the world," said Nanu Binu, President-IESA.
courtesy:ANI