Hyundai Motor Promise Shared, Connected, and Zero Emission Mobility for India at the Global Mobility Summit 2018
Hyundai showcases KONA Electric, offering an outstanding range of 482km (*WLTP)
The company is committed to building strategic business partnerships with leading mobility service providers and car sharing startups
Hyundai Motor Company today strengthened its commitment to delivering 'Shared', 'Connected' and 'Zero Emission Mobility' at the Global Mobility Summit in New Delhi. As a technology and innovation driven brand, Hyundai is committed to helping build India's future mobility. Hyundai showcased the KONA Electric at 'Move: The Global Mobility Summit 2018' – showcasing the strengths of its SUV model combined with the innovative technology of an electric powertrain.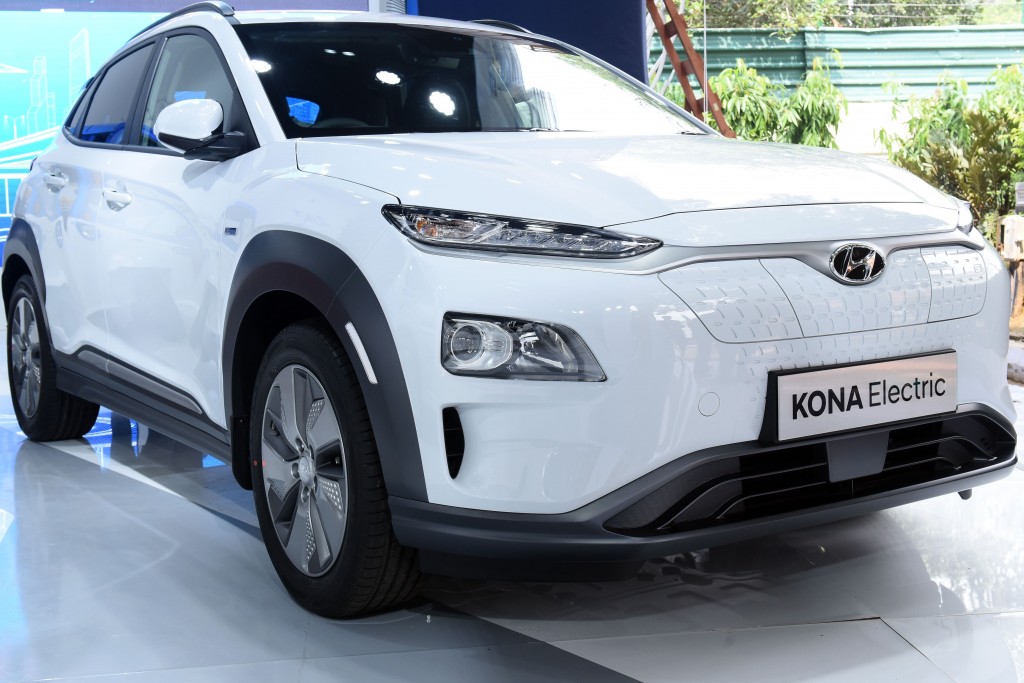 "We are glad to participate in 'Move: The Global Mobility Summit' and be a part of exchange of ideas to make the dream of future mobility transform into reality," said Mr. Euisun Chung, Vice Chairman of Hyundai Motor Company. "Hyundai is already leading the future mobility solutions and is committed to realize India's vision of 'Shared', 'Connected' and 'Zero Emission Mobility'. Hyundai has a long-term commitment towards Make in India for the past 20 years and today we are proud to showcase the KONA Electric at the Global Mobility Summit."
"The KONA Electric is a true expression of Hyundai's technological advancements in the field of Eco & Clean Mobility. I am confident that this Global Mobility Summit will herald a new era of Smart and Clean mobility in India," He added.
The conversation in the field of mobility is rapidly shifting from an automobile-based model to a smart mobility model built for future sustainability. Automobile manufacturers are embracing the dawn of smart mobility technology, which is more eco-friendly and more efficient.
Hyundai's smart mobility solution is based on three pillars, 'Clean Mobility', 'Freedom in Mobility' and 'Connected Mobility'. Under the first pillar of 'Clean Mobility', the electric vehicle is one of the most important components to achieving this mission. Hyundai is fully prepared to deliver every type of electric vehicle including hybrid electric vehicles (HEV), electric vehicles (EV), and fuel cell electric vehicles (FCEV).
The second pillar is 'Freedom in Mobility' in which the company aims to create an environment where everyone has unlimited access to safe and convenient transportation.
The third pillar is 'Connected Mobility' and the company is currently developing a 'Connected Car Program' to link an individual's car with other cars, their office and even the wider urban environment, resulting in greater safety and convenience.
The Indian government's 'Make in India' initiative has been very successful, and the next phase of growth will be complimented by the success of other government initiatives, including 'Digital India' and 'Startup India'.
Hyundai Motor strives to provide freedom of movement to everyone by investing in mobility services such as car sharing and car-hailing by building close relationships with leading mobility service providers in India and car sharing start-ups to develop strategic business partnerships