Siddhartha Lal turned around a struggling, loss-making company that was on the verge of closure when he took over in 1999.
It was November 2017. Goa was warming up for holidaymakers. Beer bottle in hand, wearing his trademark carefree look, Siddhartha Lal, 48, made a surprise appearance on the Vagator hilltop.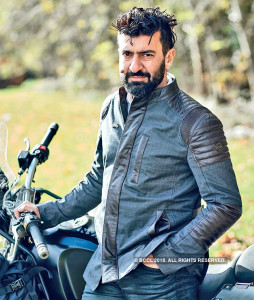 The managing director of Royal Enfield (RE) was there to unveil his two new bikes — Interceptor INT 650 and Continental GT 650.
Away from five-star hotels, this was a community unveil, out in the open on a makeshift stage, amid diehard RE fans giving thunderous applause.
Goa was the last stop for RE's highly popular Rider Mania where aficionados from across the country rode down for some adrenaline rush.
Reportedly, 10,000-odd RE fans had congregated. India's motorman was playing both host and brand ambassador for RE, the country's iconic bikemaker with a cult following.
Lal's carefree demeanor hides a hard-nosed entrepreneur who knows how to combine his passion and business. Under his watch, Royal Enfield has had a dream run. Its sales have surged — from under 50,000 units in 2010 to about 7.53 lakh in 2017. Even better, he has turned around a struggling, loss-making company that was on the verge of closure when he took over in 1999.
courtesy:ET Bureau