All New Amaze boosts Honda sales in June 2018 . HCIL registers domestic sales of 17,602 units with 37.5% growth
Honda Cars India Ltd. (HCIL), leading manufacturer of passenger cars in India, clocked monthly domestic sales of 17,602 602 units in June 2018 against 12,804 units in corresponding month last year,, registering a strong growth of 37.5%. The recently launched All New Amaze which has been receiving an overwhelming customers' response sold a remarkable 9,103 units in June'18, strongly contributing to company's growth last month. HCIL has received over 26,000 bookings of the All New Amaze since its launch.
The company registered a cumulative growth of 10.5% selling 42,609 units during the first quarter of FY18-19 (Apr – June'18), against 38,562 units in the corresponding period last year.
HCIL also exported a total of 486 units in June 2018.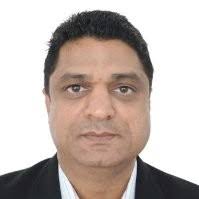 Mr. Rajesh Goel, SVP & Director, Marketing & Sales, Honda Cars India Ltd. . said, "The response to All New Amaze has been excellent, giving boost to our June sales performance. We are thankful to our customers for this response and continue to maximize Amaze production to meet the strong demand. Early arrival of monsoon across India with prospects of abundant rains, should help rural wealth and spending, bringing cheer to the auto industry over the next few months."