The contract to buy Orange Renewable has expired because of a technical reason, says Greenko Group Founder Mahesh Kolli, without giving details.
Greenko Group has called off its plan to buy Orange Renewable from Singapore's AT Capital Group and investment bank Rothschild Inc. has resumed scouting for a buyer for one of India's largest renewable energy platforms, two people aware of the development said, and requesting anonymity. "The contract has expired because of a technical reason," Greenko Group founder Mahesh Kolli said in response to a query, without giving details. Kolli is also Greenko's president and joint managing director.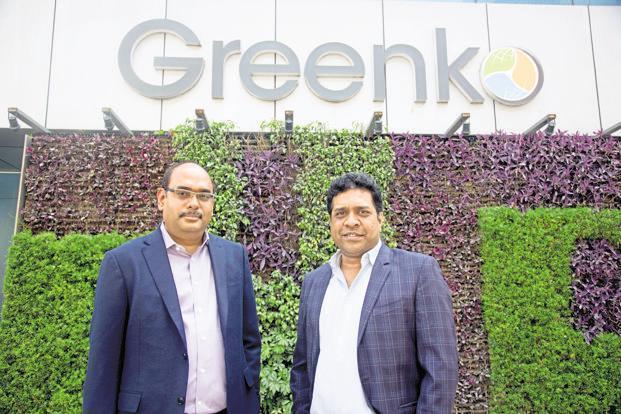 Greenko, backed by sovereign wealth funds GIC Holdings Pte Ltd and Abu Dhabi Investment Authority, had in June agreed to buy Orange Renewable at an enterprise value of $1 billion. The Hyderabad-based clean energy firm was to make an equity payout of around $300 million, and once the transaction was completed, Greenko's total renewable energy operational capacity would have increased by 1 gigawatt (GW) to 4.2GW, the second largest in India after ReNew Power Ventures Pvt. Ltd.
The Economic Times had reported on 21 August about the deal facing strong headwinds, adding it could be shelved. According to the report, Greenko had raised concerns about Orange's assets holding firm being regarded as a "core investment firm," requiring it to follow the Reserve Bank of India's guidelines.
An external spokesperson for Rothschild said it "does not comment on market speculations".
Sudhir Nunes, Chief Executive of wind business at Orange Renewable, did not respond to emailed queries. New Delhi-based Orange Renewable was founded by Singapore resident Arvind Tiku.
Orange Renewable was earlier in talks with many suitors, including ReNew Power—the largest green energy producer in India. The talks collapsed because of differences over valuation between ReNew Power and AT Capital.
There is growing consolidation in India's clean energy space, with energy tariffs hitting a record low, making access to cheap funds a key criterion for success. This has resulted in the ministry of new and renewable energy planning to cap India's solar power tariffs at ₹ 2.5 and ₹ 2.68 per unit for developers using domestic, and imported solar cells and modules, respectively.
Of the deals being in play and reported by Mint, the country's largest electricity trader, PTC India Ltd, is exploring the possibility of exiting its wind power business and is scouting for investors. Also, Fotowatio Renewable Ventures plans to exit its only investment in the Indian solar power space, and Edelweiss Infrastructure Yield Plus Fund, is in talks with Engie SA to buy a significant stake in the French energy firm's Indian solar business.
This comes at a time when the government has readied a raft of power sector structural reforms, including freeing green energy from licensing requirement for generation and supply, according to the proposed draft amendments in the Electricity Act, 2003.
Courtesy: LiveMint
———————————-