FY18 income crosses 18,000 mn milestone
India's leader in Express Distribution and Supply Chain Solutions, declared its financial results for the fourth quarter and fiscal year ended 31st March 2018.
Gati flagged off its first environment-friendly electric vehicle for last mile delivery operations. A pilot project is being progressed in Hyderabad and NCR region with an ultimate objective of converting one-fourth of its 1500 plus business partner fleet in ground operations. Gati remains invested in the e-Commerce sector with footprint expansion and new product introductions including reverse logistics and product exchange that is emerging as a key business requirement for the e-tailer ecosystem.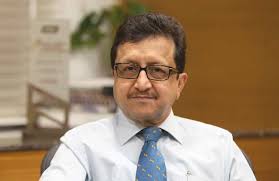 Gati's Founder and CEO, Mr. Mahendra Agarwal
Gati registered a FY18 revenue of 18,136 mn, up 6.6% over last year. The consolidated net profit increased to 391 mn in FY18 up by 128% over last year.
The core business under Gati Kintetsu Express Private Ltd (GKEPL) registered a revenue of 3,110 mn in Q4 FY18, up 17.2% compared to 2,654 in Q4 FY17. For full year FY18, GKEPL revenue stood at 11,695 mn, up 5.1% from 11,131 in FY17. Core Surface Express business delivered healthy double digit volume growth in the second half of FY18 post GST stabilization, driven by strong focus on Key Enterprise Accounts (KEAs), operational performance and customer service. Buoyed by such growth acceleration, GKEPL is undertaking significant expansions across eight critical logistics nodes adding close to 1 mn sqft. This will result in a two-fold plus increase in the distribution and warehousing capacities at these vital supply chain demand points.
The Gati balance sheet has been significantly deleveraged, with net debt reducing from 4,301 mn as on March 2017 to 3,101 mn as on March 2018. Additionally, the company has adopted Indian Accounting Standards (IND AS) and the transition has been done in compliance with the same.
Overall Gati enters FY19 with a good growth momentum and strong market economic tailwinds, additionally supported by an enhanced product portfolio. Furthermore, E-way bill adoption across the states in the first quarter of FY19 holds tremendous promise for organized logistics players like Gati.
Commenting on the developments, Gati's Founder and CEO, Mr. Mahendra Agarwal, stated, "I am glad to announce that we have recently introduced eco-friendly Electric Vehicles (EV) for last mile deliveries. We will be piloting home-deliveries of furniture and home accessories in select metro locations. We believe that increasing cognizance of environmental sustainability and favorable regulatory environment will drive the adoption of EV cargo fleet and we want to be on forefront of setting these sustainability goals in motion for our end-customers."