This collaboration will bring intelligent system for tyre pressure monitoring system (TPMS) based on artificial intelligence
Council of Scientific and Industrial Research (CSIR) – Central Electronics Engineering Research Institute (CEERI), Pilani collaborated with jaipur based startup Fleeca India to develop TPMS (Tyre Pressure Monitoring System) which will help driver to monitor tyres possibly creating unsafe driving conditions like air leakage, tyre bust and others.
CSIR- CEERI, pilani is a centre for scientific knowledge, research excellence and innovative technology in electronics as well as allied sciences & engineering. The MoU signed between CEERI and Fleeca India is a one of its kind collaborative project where Fleeca will put to use R&D labs of CEERI for technical testing and sampling.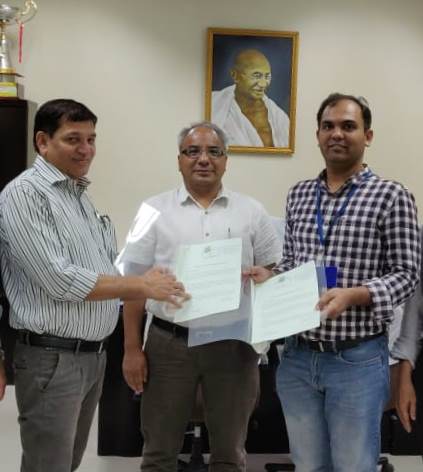 Announcing the collaboration, Mr. Tikam Chand Jain, Founder & CEO, Fleeca India said, "We are pleased to announce our collaboration with CEERI, Pilani where we will be mentored by veteran scientists and experts for developing TPMS. Our access to world class R&D labs at CEERI will facilitate us to perform critical testing which are mandatory for product development. This support from CEERI will help Fleeca to develop technology which will change the scenario of logistics industry."
Speaking on this association, Dr. D.K. Aswal, Director CSIR – CEERI, Pilani said, "In this competitive world, we rarely come across such startups that are thriving hard to change the entire industry with technology advancements. Fleeca is the first startup to whom we are providing technical assistance at our R&D centre. Fleeca is catering to a niche segment, hence require in-depth research. The journey of developing this product will definitely change the current scenario on how logistics industry operates."