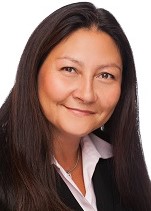 European-based Logistics software provider, Organi, integrates with INTTRA to automate ocean shipping on its software platform
INTTRA, the world's ocean shipping electronic marketplace, and Organi, a Logistics software provider, today announced an alliance under which Organi will integrate INTTRA's Container Booking and Shipping Instructions products into OLS and OLS Customs, Organi Logistics System, Organi's all-in-one solutions for the operational and financial management of freight forwarders, storage operators (for third parties), container logistics, customs offices and industrial companies with logistical processes. As a result, Organi's customers will have seamless access to INTTRA's network to make bookings, submit shipping instructions, easily track shipments anywhere in the world.
By integrating with INTTRA, the largest multi-carrier network, Organi customers will now have access to more than 50 of the world's leading ocean carriers via a single connection. This provides a more efficient way to process ocean freight transactions, avoiding double input and related mistakes, saving time and money and improving productivity. "Through this alliance, we look forward to providing customers with better control and greater visibility into their supply chains, further standardizing ocean shipping processes in order to increase efficiencies across the industry and allowing them to proactively focus on increasing customer service levels", states Kristof Poulain, Business Unit Manager at Organi.
Sherrie Orzechowski, Vice President
"Organi's core focus on the automation of business processes makes them a natural partner for INTTRA", says Sherrie Orzechowski, Vice President, Business Development, Alliances. "We are pleased that our product will enable Organi to provide an even more efficient solution to its customers and those that they serve."