Demand for Very High Flexion Tractor Tires to Drive the Global Agricultural Tires Market until 2020, Says Technavio
According to the latest market research report by Technavio, the agriculture tire market is expected to grow at a CAGR of close to 13% until 2020.
In this report, Technavio covers the present scenario and growth prospects of the agriculture tire market for 2016-2020. The market size has been estimated based on the total production of agriculture tires for OEMs and replacement sales.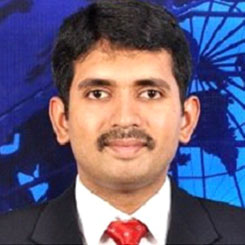 "Very high flexion (VF) tires allow tractors to carry the same load with 40% reduced air pressure. These tires have many advantages as these ensure longer footprint with reduced soil compaction while promoting higher yields. Also, the tire lugs are engineered at an angle of 45 degrees to help move dirt and mud much more ease, and to reduce tire slippage under all conditions," said Sriram Mohan, one of Technavio's lead industry analysts for wheels and tires research.
"However, agriculture tire manufacturers are facing stiff cost pressures as income levels among farmers have dropped in recent years. This has led to a highly price-sensitive market, compelling manufacturers to manage the costs while they continue to invest in new technological advancements," added Sriram.
Key findings of this market study indicate a strong likelihood of many manufacturers taking the online sales route to save on logistics and infrastructure costs. This trend is predominant in Western Europe and North America and is predicted to gain significant traction in emerging countries over the next four years.
APAC: largest region for the agricultural tire market
APAC is the largest and fastest growing market for agriculture tires, led by India and China. In terms of unit sales, the agriculture tire market in APAC sold 2 million units in 2015. The region's large population is powering agriculture activities, propelling the demand for agriculture vehicles and machinery in APAC.
China has a small share of arable land when compared to the vast landscape of the country, which has led to rapid farm mechanization for the country to become self-sufficient in terms of agricultural production and has helped stimulate the market for agriculture tires in the country.
Growing demand for tractors in India has also triggered considerable growth in the market for agriculture tires. Agriculture is a significant contributor to India's GDP, however, much of the country's agricultural sector remains chronically underdeveloped and technology is yet to be adopted on a large scale. Despite these issues, India has a large irrigated land mass and Technavio researchers anticipate increased use of farm equipment during the forecast period.
Agriculture: the second largest market for the global agriculture tire market
Agriculture remains one of the key sectors in the Americas. North America is one of the key focus areas for tire manufacturers, as it is one of the largest agricultural markets in the world.
The Canadian market recently registered a huge farm income, leading to a rise in the demand for farm equipment. As this global demand began to rise, farms had to enhance productivity to keep up with this demand. This was achieved through advanced agriculture equipment and genetically modified crops. As the agriculture tire market is a derived market, much of its growth depends on the sale of new agriculture equipment. Although, the agriculture tire market in Canada went through a lean phase in 2014, replacement tires were in high demand during the period. The American tire market for agriculture equipment is also projected to register steady growth during the forecast period.