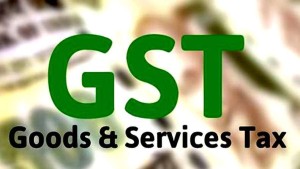 As the rollout of the Goods and Services Tax (GST) Bill is round the corner, businesses across the country are gearing up to become GST-compliant. ClearTax, India's largest Income Tax returns e-filing and enterprise compliance service provider trusted by over two million users, has announced the expansion of its team size to 400 to support the GST initiatives.
ClearTax has earmarked USD five million to facilitate the GST growth, and to support and educate the community. The company will be hiring across the product, tech, finance and marketing teams to fuel GST growth and has extended its office space in the Bengaluru headquarters to support GST operations.
Once implemented, GST would revolutionise the Indian indirect taxation system, transforming the country into one unified common market. GST presents a huge business opportunity with over one crore businesses slated to adopt the new tax system.
"Besides expanding our team size and operational capacity, we are also creating products which will help businesses be GST-compliant with just the click of a button. We are building state-of-the-art infrastructure to support one billion invoices each month and are investing heavily in product and technology to bring about an easy transition to GST.
Data intelligence will be the cornerstone of our product and it will also help drive business decisions. This system will allow vendors and buyers to manage their businesses and GST requirements in a coordinated and intelligent fashion," Archit Gupta, Founder and CEO, ClearTax.com.
ClearTax is working hard to make the transition to GST easier for sellers, distributors, vendors and all those under its purview. GST will also create a level playing field for all financial experts, CAs and finance controllers.
In addition, ClearTax will partner with chartered accountants and help them overcome the challenges through a series of informative webinars on GST, developing calculation tools for assistance in transitioning to and operating GST-compliant platforms.