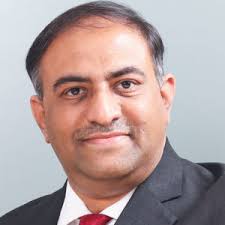 BVC Logistics Pvt. Ltd., has been appointed as the Official Logistics Partner for the India International Jewellery Show (IIJS) Premiere 2019 to be held from 09th Aug 2019 – 12th Aug 2019 at Bombay Exhibition Centre in Mumbai.
As the official Logistics partner, BVC Logistics will deliver back-end logistics support for the event. The company will ensure professionally scrutinized documentation and secured logistics for the event. BVC's service ensures round-trip handling of shipment pick-up from the Exhibitors' premises pan India, secure multi-modal transportation by Air and Road, Risk mitigation procedures under an All-Risks covered Insurance policy and final delivery to the Exhibitors at the event venue / their offices in the most secure and safe manner.
The ecstatic, Mr. Rajesh Neelakanta, Executive Director and CEO of BVC Logistics Pvt. Ltd. said, "We are delighted to partner with IIJS and see this relationship continue to grow in the coming times as well. BVC's quest for quality service and operational excellence has stood us well with the event's requirement for high care and special requirements to handle their gems & jewelry. "
IIJS, Asia's second-largest Jewellery show, is the most prominent sourcing event in the Country providing an extensive platform for across-the-board B2B trade. Scheduled from August 9th to 12th 2019, IIJS Premiere will showcase about 1,300 of India's leading gem and Jewellery manufacturers, at Bombay Exhibition Centre, Goregaon, and Mumbai.