Hosur plant produced 2 lakh units of  LCV and rolled out.
Hinduja Group flagship Ashok Leyland would expand its highly popular Dost range of light commercial vehicles during the current financial year besides expansion of its footprint into new overseas markets, a top company official has said. The city-based heavy commercial vehicle maker recently rolled out two lakh units of light commercial vehicle Dost produced from its Hosur plant.
"We will be showcasing new range of DOST models during the upcoming dealers global conference (on April 18). We have announced Rs 400 crore investment for developing new platform. We will be expanding DOST with new models," Ashok Leyland, Light Commercial Vehicle, President, Nitin Sethi told.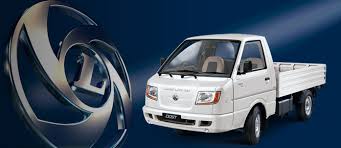 The company witnessed a 37 per cent growth in sales of the light commercial vehicle in 2017-18 clocking 43,441 units which was highest ever registered by the company since it forayed in the light commercial vehicle segment in September 2011.
"Total capacity at our manufacturing unit in Hosur is 50,000 units. We will be expanding (it) as and when required. We have enough space at the Hosur plant (to expand)," he said. Stating that the company would expand DOST with various models as there was huge opportunity in the light commercial vehicle market, he said, "for 2018-19, I am looking at a cautious forecast of 10-12 per cent growth."
"Three elements that are presently prevailing are — hardening of interest rates, high fuel prices which would lead to freights getting costlier and monsoon issues," he said. On the exports front, Sethi said, currently it constitutes about five per cent of the total sales volume as the company was serving only the SAARC countries.
"We will be looking at left hand drive market which is huge (opportunity) for us. Russia, African countries are there (for us to tap). During the second half of this year, we will be looking at shipping (DOST) to newer markets," he said. The domestic light and commercial vehicle industry witnessed a gradual increase of 4.12 lakh units in FY 2017 to 4.76 lakh units in FY2018. By 2020, it is estimated to reach 6.26 lakh units, he said. "In FY18, the medium and heavy commercial vehicle units registered 36 per cent rise while LCV business increased to 64 per cent," he said.
Globally, he said, the light commercial vehicle business witnessed 70 per cent rise while growth in medium and heavy commercial vehicle business was 30 per cent.
source: PTI