APM Terminals Pipavav successfully hosted a trade meet in Jaipur which was attended by more than 170 people. The company welcomed trade members from leading Shipping Lines, Freight Forwarder (FF), Custom House Agent (CHA's), CONCOR officials and private ICDs.
The primary objective of the trade meet was to bring together key stakeholders on a common platform to promote business networking and provide opportunities for discussions on business related issues.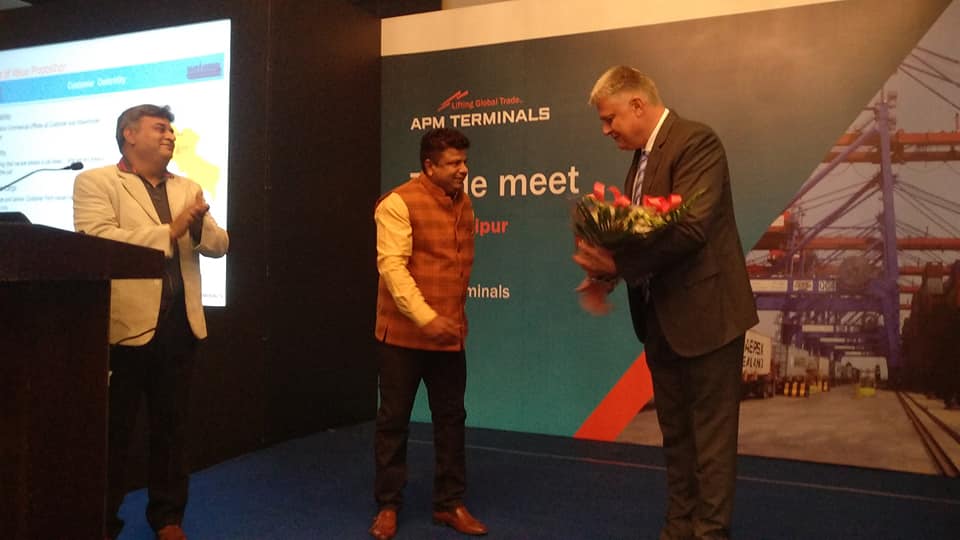 Mr. Keld Pedersen, Managing Director, APM Terminals Pipavav, presented the organization's value proposition and infrastructure competencies. Mr. Mihir Mishra – General Manager Commercial – APM Terminals Pipavav conveyed aspects of port connectivity with hinterland and various services provided by the port. Mr. Ajay Verma – General Manager – APM Terminals Pipavav shared highlights, challenges and actions undertaken by the port.
Mr. Pedersen was felicitated by the senior members of shipping trade of Rajasthan for his contribution to the trade