Tata Motors currently supply Tata Tigor Electric as a part of EESL tender and is likely to launch a new electric car by the end of this financial year. The company has also invested heavily in rolling out electric buses.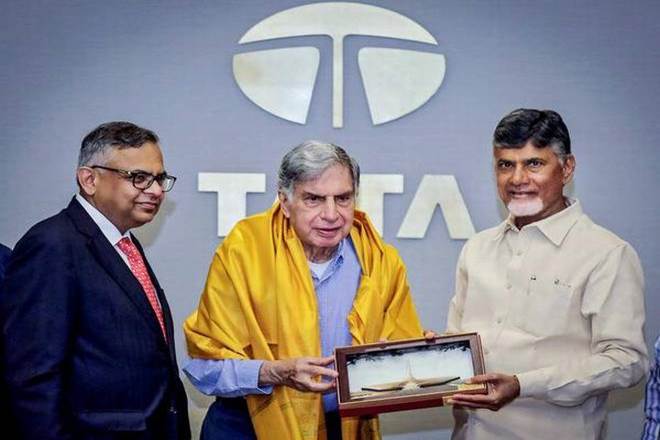 Jumping on to the EV bandwagon, the state of Andhra Pradesh led by Chief Minister Chandrababu Naidu has asked Ratan Tata and various company under Tata Group to invest in the state and has also extended support to Tata Motors to make electric cars and electric vehicles in the AP. Naidu is keen on introducing electric buses in the capital city of Amaravati and is also developing the city's infrastructure keeping charging stations and electric mobility as the base of it.
Tata Motors has been bullish on introducing EVs in India and has been working on a range of electric cars and e-buses and has been manufacturing Tata Tigor Electric from its plant in Sanand and has also launched a range of electric buses in various cities including Mumbai. Charting an outline for Andhra Pradesh, CM Chandrababu Naidu met Tata Group management in Mumbai.
Tata Group companies including Tata Motors and Tata Power is working towards India's goal of electric mobility. While Tata Motors is rolling out EVs, Tata Power is setting up charging infrastructure in various public and private owned building, malls and companies. Tata-owned Vistara will soon begin its operations from Vijayawada and CM also insisted to bring Starbucks to the Amravati and Vijayawada.
Earlier in May 2018, the government of Andhra Pradesh had cleared state's EV policy and had set a target to attract investment worth Rs 30,000 crore to develop electric vehicles in the next 5 years. The State had further announced fiscal incentives to automakers, battery manufacturers, charging infrastructure companies and to customers.
Courtesy: Financial Express