Bags the award for third consecutive year
ACE – Action Construction Equipment Limited, India's leading material handling and construction equipment manufacturing company received an award for 'Bestseller in Mobile Cranes' category at the 5th Equipment India Awards 2018 consecutively for third year in a row held at The Lalit, New Delhi.
The Equipment India Award series organized by leading India trade publication ASAPP Info Global Group aims to promote innovation in the construction equipment industry and honour the innovative spirit of original equipment manufacturers and suppliers that are best of class in this critical business segment.
Attended by the who's who of India's infrastructure equipment sector, 12 winners in different categories were announced at the ceremony. Mr. Pradeep Sharma, President, ACE received the award on behalf of the Company. ACE has emerged as a winner in bestseller in Mobile cranes since the inception of this category in Equipment India awards.
Bagging the award for third consecutive time for mobile cranes marks an important milestone in the journey of ACE.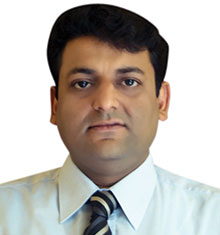 Commenting on the occasion Mr. Sorab Agarwal, Executive Director, Action Construction Equipment Limited said: "This is proud moment for us at ACE. Such recognitions are testament to the quality and innovation of ACE products and services, as well as our ability to deliver equipment developed to meet India's specific requirements. We are pleased to be felicitated by the jury panel for the third consecutive time, and we look forward to contributing to the country's construction equipment industry for many years to come. I would like to congratulate our team for their efforts".