31 UNSW Business School Students to Intern in Mumbai this July!
Drawn to the prospect of cultural and professional immersion in India's most cosmopolitan city, 31 undergraduate Business School students from the University of New South Wales (UNSW) Sydney will travel to Mumbai over their winter break. The students will intern as consulting teams in a diverse range of companies – including multinationals like Tata Consultancy Services and the Bank of Tokyo-Mitsubishi UFJ, and innovative local start-ups.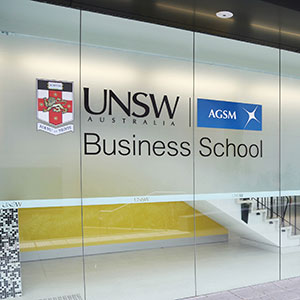 The UNSW Global Business School Practicum is supported by the Department of Foreign Affairs and Trade through the New Colombo Plan, a scholarship scheme that aims to increase the industry and people to people links between Australia and Asia. In addition to the strong relationships students build with their mentors and colleagues, they have the chance to engage with local university students during an interactive orientation at Narsee Monjee Institute of Management Studies.
"I hope to bring in fresh ideas and thriving optimism to my host organisation," says second-year Accounting student, Therese Dolot. While third-year Actuarial and Finance student, Justin Lee is "eager to learn different aspects of business and how the theory learnt in university applies in the real world."
Fourth-year Finance and Economics student, Kasey Hurvitz will work with Frapp – a student engagement platform – and recognises "the amazing networking opportunity allowing me to not only meet and get to know a diverse group of UNSW students, but also to grow a network in Mumbai and its start-up scene."
Life outside of the office is just as appealing for third-year Accounting and Finance student, Stacey Lotkin, revelling in the opportunity to "immerse myself in the culture, try the food and meet the locals." 
In addition to gaining international exposure and workplace skills, the students will earn credit to their Business degree through the course. The Global Business Practicum highlights UNSW's commitment to both experiential learning and two-way engagement with Asia. The collaboration with India is of utmost importance to UNSW, evidenced in the university's annual Gandhi Oration, Festival of India celebrations, strong research ties and dedicated scholarships.