(By our Sr. Special Correspondent SaradaVishnubhatla)
A brief
In just another decade, India is all set to be a global economic giant. With much needed reforms and economic policy changes in the offing and the operating environment becoming increasingly more conducive and evolving still, it is sure to have a positive impact on all sectors, including the supply chain management (SCM). Another piece of good news is that for the next few decades, India shall remain one of the youngest countries of the world, which is a major advantage for its economy. But pre-requisites such as skill up-gradation, good governance, professional attitude towards servicing and delivering – whether it is a rural shop or an urban conglomerate – will hold the key for India to become an economic force in the world to reckon with.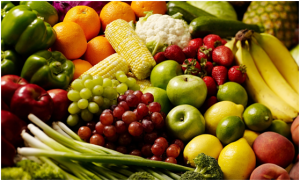 This brief report looks at the major trends in the SCM by the year 2025, and how these will change the country's economy – after all, supply chain and its management is what moves the world.
Risk Management
Unpredictable supply and demand equations keep risk management a contentious issue in business environment, usually. Especially it is so when the business houses feel the heat to keep overhead costs in control while delivering quality products. And this is exactly what drives the supply chains to work between the two extremes of mass customization and consolidation and the companies find themselves the need to invent flexible ways to meet customer demands. It is only natural that the companies will start focusing on optimizing core activities to maximize the response speed in keeping with customer expectations.
In another decade, India, in all likelihood, would have become the third largest economy in the world. With more spending power, the large segment of middle class in India will drive the economy. But skilled talent continues to remain a perennial handicap for the country. As will be the delicate matter of nurturing the human connection.
Mega Trends
Looking at the manufacturing industry growing strong steadily what with the changes that the central government is promising, it may account for a quarter of the economic output. With smart cities growing in numbers, consumerism on a steady rise, increase in purchasing power and buying made easy with user-friendly online apps, the pressure is passing on to supply chain managers to become more efficient and productive.
Experts point towards six mega trends in the next decade:
More smart cities coming up
Stronger middle-class
Effective supply chain infrastructure
Better regulatory climate
Stronger global connect
Accessible technologies
Mega or smart cities, in essence, indicate towards a large market that is a ready consumer of goods and services. Unless planned with precision, these cities are bound to throw up logistical challenges in terms of traffic jams and obstacles, which logically result in disrupted last-mile supply chain deliveries to urban centers.
Indian businesses will need to use data and distribution network modeling techniques to improve planning and execution to their urban customers. Combining GPS data generated by smartphones such as transactional data, census, geo-spatial data, driver activity, will tremendously help companies to analyse and adapt their last-mile supply chains in urban centers.
Overhauling supply chain infrastructure
Indian supply chain infrastructure will soon need to undergo a complete overhaul to be able to cater to a rise in demand among consumers in the upcoming smart cities seeking better and on-time services. The changes in the offing are on the lines of,
Automation in manufacturing and material handling – when applied to an efficient operation, automation will magnify its efficiency
Verticalization to accommodate larger inventory in fewer spaces so that rental costs on depots and stores can be controlled
Leaner design to manage the movement of large sized cargo across the supply chain
For the above to be realized, and with increase in scale and scope of work, the supply network must be consolidated for which it will need to
Be able to handle higher volumes
Modify supply chain design to using multi-modal network
Standardize practices and working models whether in manufacturing, or inventorizing
Boosting economy
Seeking a definite boost in the arm, Indian industry has been on the lookout, since the new government came to power at the center, for a few major bills to be passed in the parliament, such as,
Goods and Services Tax (GST) – implementation of this will help bring consolidation in warehousing and large distribution hubs because no longer then will business houses look to optimize their taxes in supply chain networks.
Fiscal incentives – especially those aimed at improving efficiency, such as National investment and manufacturing zones or free trade warehousing zones.
The implementation of these reforms shall prove advantageous to Indian business houses around the world because trade volumes are sure to multiply five times over in the coming decade in the optimistic environment of increase in the number of free trade agreements.
Increase in trade between India and ASEAN, GCC, EU and EFTA (European Free Trade Association comprising Switzerland, Norway, Iceland and Liechtenstein) will help businesses in India to adapt to uncertain lead times, geographic dispersion, and many potential sources of disruption. Supply chains around India will find more stress being placed upon acquiring regional footprints, reducing wastage, higher service quality, and following environmental guidelines.
Technology Trends
3-D printing – in a far wider manner, RFID tagging, augmented reality, delivering by drones, driverless trucks as was recently experimented by Volvo, Scania and other European manufacturing majors, and nearshoring – meaning downsizing work to low cost operations within its own region, are some of the technological aspects that Indian business houses will be interested in looking at to become more efficient and reduce delays in servicing by being able to locate a problem much faster.
But what the Indian businesses must be on the lookout for is to know clearly that only when technology is applied with a well thought out strategy and followed by efficient operations will it translate into a best practice in the management of their supply chain.
Perhaps, the biggest fillip to the supply chain sector comes from the decision of the central government to earmark 20 per cent of the US$ 1 trillion funds reserved for infrastructure. In turn, this gives rise to the highest possibility of sharing of resources among logistics companies to reduce delivery time.
The positive trends will yield equally positive results provided the central government, business houses and supply chain entities work together efficiently and in tandem because ultimately SCM is productive only if it fulfills customer demands through an optimum use of resources, distribution capacity, inventory and labour.