Windergy India 2023, one of the most anticipated trade fair and conference in the renewable energy sector, is set to take place in Chennai from 4 – 6 October 2023 at the Chennai Trade Centre, Chennai. The event comes on the heels of the G20 Summit held in New Delhi, where global leaders unequivocally voiced their commitment to leveraging trade and investment as drivers of economic growth.
In a historic declaration, the G20 leaders recognised the pivotal role of startups and Micro, Small, and Medium-sized Enterprises (MSMEs) in fueling economic expansion. The G20 – 2023 agenda places a strong emphasis on securing a sustainable future, embracing green development, and spearheading the transition towards green energy.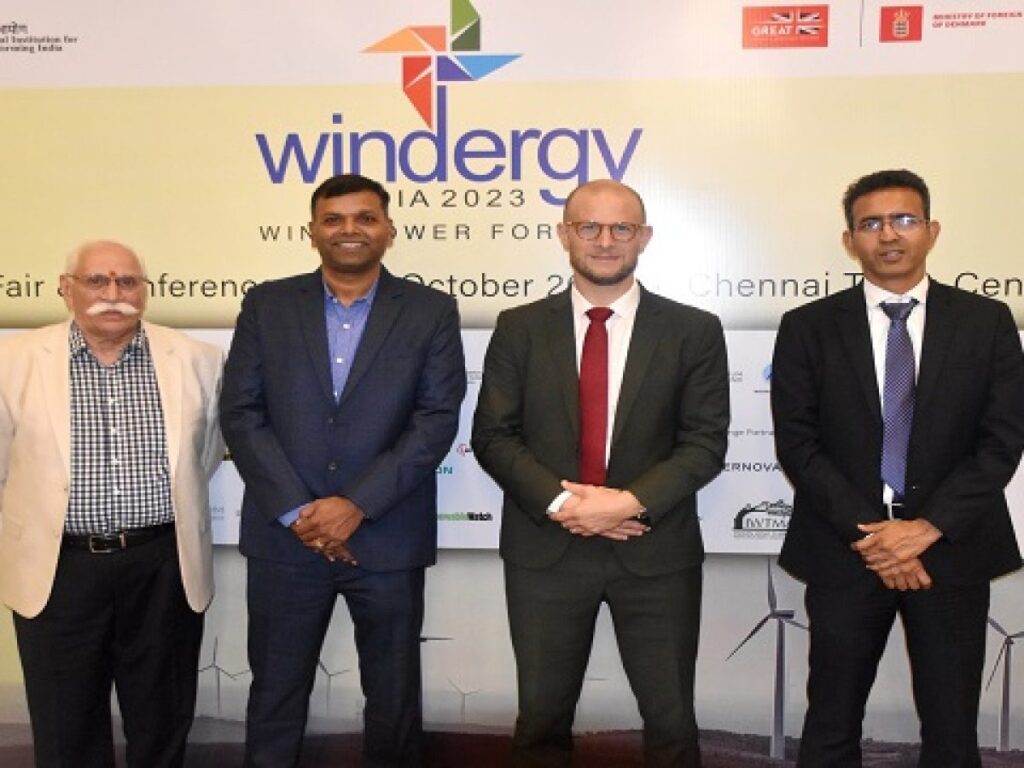 'Vasudeva Kudumbakam' of 'One Nation, One Life and One Future is a clarion call of the Hon'ble Prime Minister of India. This initiative is now spreading across the globe with India and Saudi signing a MOU on linking National Power Grid through an undersea interlink.
India, already a global leader in wind power, continues to witness remarkable progress in the renewable energy landscape. As of 30 June 2023, the installed wind power capacity in India exceeded 43,773 MW, making it the fourth largest in the world. The wind energy sector has not only contributed to India's renewable energy targets but also has various socio-economic benefits. Wind farms have created employment opportunities, especially in rural areas, during the construction and operation phases. Additionally, wind energy has helped reduce greenhouse gas emissions, improve energy security, and provide access to clean electricity.
The Government of India has set ambitious targets to double the RE capacity of 175 GW in 2022 to 450 GW by 2030. Offshore wind energy is gaining traction, and there is potential for significant capacity addition along the coastline. Central and the respective state governments have been actively working on the policy and regulatory framework to streamline the development process, ensure environmental sustainability, and attract investments in this sector.