Volvo and Eicher showcase future-ready mobility solutions aligned with vision of Smart Sustainability
-Unveils India's longest Eicher 13.5m electric Intercity Coach
-Unveils Eicher 2049 electric distribution truck for near-city and city distribution
-Unveils LNG drivetrain for Long Haul Trucking
-Displays Hydrogen ICE and Hydrogen Fuel Cell technologies
-Aligned with GoI vision for efficient logistics and decarbonized Auto Industry
VE Commercial Vehicles (A Volvo Group and Eicher Motors Joint Venture) unveiled a range of future ready mobility solutions from the Eicher and Volvo brands at Auto Expo 2023. Aligned with the Government's vision for sustainable, efficient and affordable logistics, Volvo and Eicher are committed to the rapidly modernizing Indian logistics ecosystem through application-specific alternate fuels & smart support solutions. Under the banner of VECV's vision of Smart Sustainability, the company showcased its expanded EV and Natural Gas portfolio. Also on show are a range of alternative fuel prototypes, building on VECV's leadership in driving modernization in bus and truck transport in India and the developing world.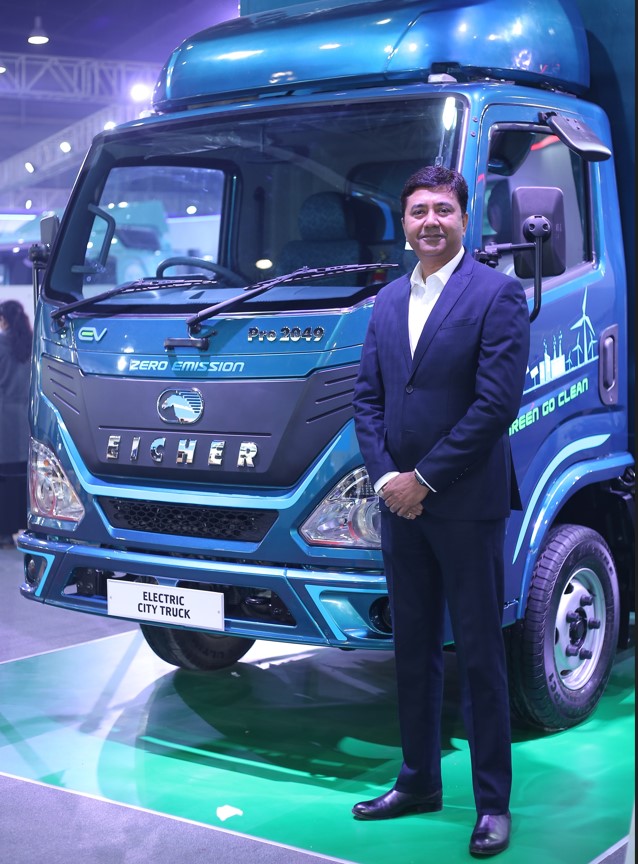 The Eicher brand today unveiled India's longest 13.5 m electric Intercity Coach and the Eicher Pro 2049 electric 4.9 T GVW truck. Built on Eicher's proven EV platform, the Eicher Pro 2049 electric 4.9 T GVW truck is specifically developed for economical and clean last-mile applications.
Also on display is the Eicher Pro 8055 LNG/CNG truck designed specifically for meeting needs for clean transport in long-haul applications. While managing longer range on LNG, the Eicher Pro 8055 is capable of transitioning to use CNG fuel by the simple turn of a switch – well suited to leverage the rapidly expanding CNG distributor network.
Volvo Trucks showcased the Volvo FM LNG 420 4X2 Tractor which is undergoing extensive trials with leading e-commerce operators in long-haul hub-to-hub operations. The Volvo LNG solution is based on the unique Diesel-cycle technology that provides 15-20% improvement in fuel economy over Petrol or Otto-cycle technologies.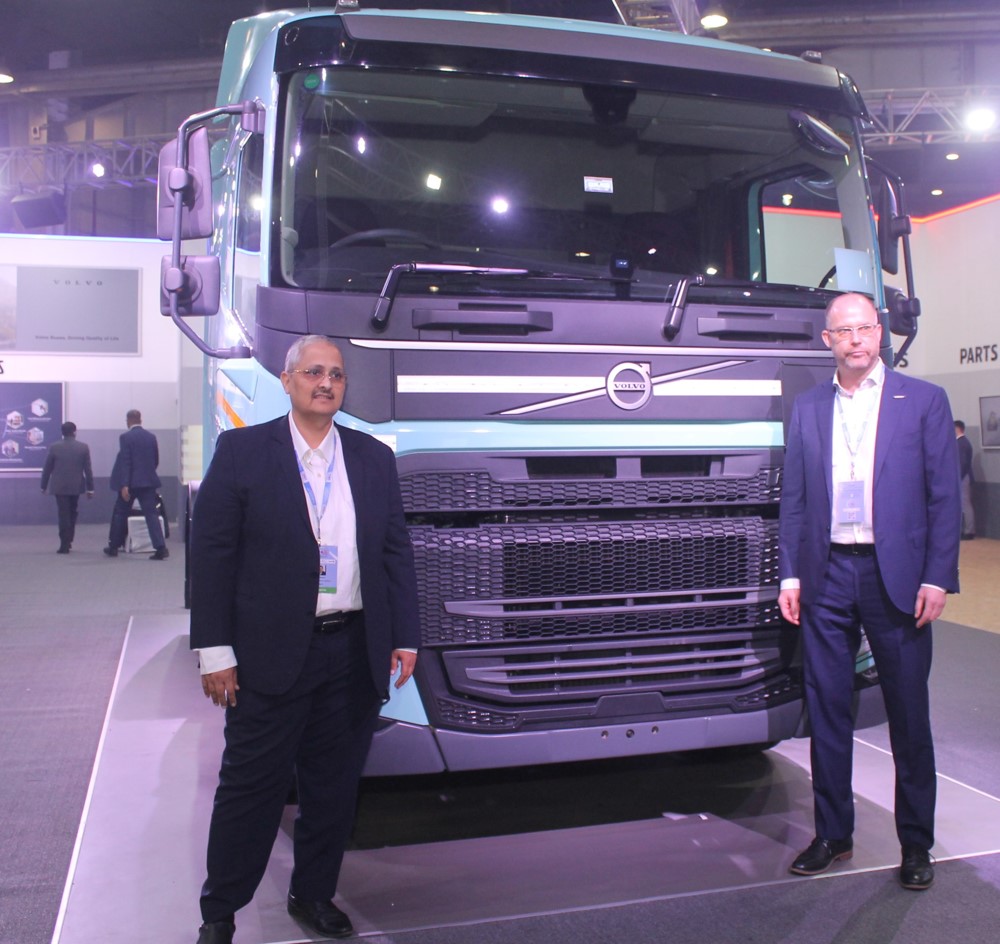 Volvo Buses presented its state-of-the-art 15m Volvo 9600 luxury coach. Built on the internationally acclaimed Volvo 9600 platform the coach offers First Class luxury seating for an exclusive travel experience.
At the Auto Expo 2023, VECV also showcased prototype Eicher Hydrogen Fuel Cell Truck and Hydrogen ICE technology engine. These next-gen technologies are aligned with the Government of India's Green Hydrogen Mission and offer a promising path to zero tail-pipe emissions.
All Eicher and Volvo trucks and buses are supported with a wide variety of support solutions. Enabled by the industry-first 100% Connected Fleet and state-of-the-art Uptime Center, these App-based smart support solutions ensure higher productivity and efficiency for trucks, buses, drivers, and fleet managers, further reducing their collective carbon footprint.
Speaking on the occasion, Mr. Vinod Aggarwal, MD & CEO, VECV, said, "As a successful Volvo Group and Eicher Motors JV, VECV was the first to build and introduce modern BS VI technology in India. Eicher and Volvo trucks and buses are backed by our 100% connected ecosystem which helps deliver on our promise of Productivity and Uptime for our customers. The electrification of the CV industry has already started with buses, and we believe that a range of alternative fuels, including LNG, Ethanol and Hydrogen are essential to lead decarbonisation of the CV industry. Under the banner of Smart Sustainability, VECV is well poised to harness this opportunity and play a transformative role for the Indian CV industry"