Supply Chain Management & Logistics to play a key role, in India's progress as they are the  back bone of the economy quoted Mr. Junaid Ahmad,Country Director India, World Bank at the USC Global Supply Chain Symposium India 2018, Mumbai.

USC Global Supply Chain Symposium India 2018 saw a gala presence of Dignitaries from all over the globe. This new generation has made an environment  to connect with leaders, develop community, and create transformation through global supply chain excellence. The inaugural session was attended by Raj Dias, Symposium Chairperson and President, Global DCM Inc, Nick Vyas, Program Director, USC Center of Global Supply Chain Management, Dheeraj Rastogi, Joint Secretary GST Council, Ajay Jhalani, Managing Director, WTPL Thailand, Junaid Ahmad, Country Director India, World Bank, Augustine Chalissery, Founder and CEO, SourceProcureDeliver with a packed audience at St. Regis Hotel, Mumbai.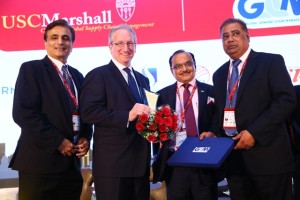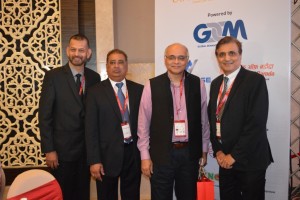 This event saw a unique opportunity for business executives and professionals to connect and share insights on this global platform on how to strategically manage supply chains in rapidly evolving local and global markets. With the participation of  various players has not only opened new arenas for ease of doing business but also has given an opportunity to learn and adapt to best global practices .thought provoking ideas from the panelist with keynote presentations with a unique ideology were presented during this symposium.
Junaid Ahmad, Country Director India, World Bank also expressed his views as "India can give the much needed boost to the economy, as it has a consistent & steady growth pattern thus opening a sea of opportunities. India today is a global player & its part in development is a global development part, so if it does not deliver than the world will also not deliver, India is heading for complete transformation India will have to make tectonic shift to sustain itself with sustainable growth". India's Ranking has gone up from 142nd position to 100th position & poised to reach the 50th position under its prime ministers flagship. Investment in Disruptive technology & Skill development need to be focused on policy making, with conducting training programs with new breed of skill development in public policy making at a university level for the next generation.
Sharing his thoughts, Nick Vyas, Program Director, USC Center of Global Supply Chain Management mentioned that "India has resources, intellectual capacity so it will have to change itself for future practices. More over connectivity & speed are the big issues & can be addressed by adapting to technology & making conducive policies for which they are in talks with the Indian Government & will soon see a good change".
Raj Dias Symposium Chairperson & President, Global DCM Inc, believes that "More prominently a big paradigm shift is required, where education & technology will play a key role in making a big change in coming times in which India will have to follow it seriously or else it  will be left behind as now the time has arrived to go to the next level as 3PL & 4PL(Third & fourth party logistics) have already been activated. India will be definitely heading towards the paradigm shift for sure as I see good scope & a bright future ahead."