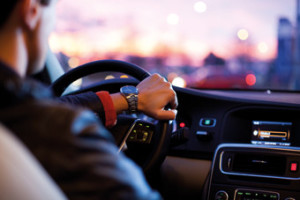 – IATF 16949:2016 defines the requirements of a quality management system; it will lend organizations greater flexibility to respond to regulatory and technical advances unique to automotive industry
– As an IATF-recognized certification body, TÜV SÜD conducts transition audits ensuring smooth transition from ISO/TS 16949 to IATF 16949
Globally acclaimed German safety and quality expert, TÜV SÜD will conduct transition and initial audits for automotive manufacturers for compliance with IATF 16949, a new Global Industry Standard. IATF 16949 is aligned with and refers to the most recent version of ISO's quality management systems standard, ISO 9001:2015, fully respecting its structure and requirements.
IATF 16949 plays an essential role in ensuring quality requirements are met, thus reducing the risk of product and service failure for automotive production, service and/or accessory parts organizations. Certification to IATF 16949 is mandatory for organizations who wish to manufacture parts for the automotive industry.
As an IATF-recognized certification body, TÜV SÜD will conduct transition for organizations currently certified to ISO/TS 16949 and initial audits for organizations requiring automotive certification. For manufacturers partnering with TÜV SÜD for the first time, pre-assessments might be undertaken to analyze organizational readiness for certification against IATF 16949, on request of the organizations. As a part of IATF 16949 services, TÜV SÜD will enable automotive manufactures to gain a competitive edge. With over 100 years of experience in automotive solutions, TÜV SÜD is globally recognized for providing innovation-based services for product and process improvement for the automotive industry.
IATF 16949 certification also demonstrates a manufacturer's adherence to the QMS requirements for a process of continuous improvement with an emphasis on defect prevention and reduction of waste in the supply chain. Most leading automotive manufacturers are likely to work only with companies that are IATF 16949 certified, as it proves suppliers' adhere to the strict technical specifications in the standard.
IATF 16949 is aimed to facilitate a globally harmonized quality management system requirement and combining all previous and published national automotive quality standards such as QS-9000, VDA 6.1, EAQF 94 and AVSQ.