Truck Owners Suffering Losses of ₹2-3 Crore Each Day via FASTag
Indian trucking sector is suffering from losses of ₹2-3 Cr/day in faulty toll transactions, revealed data. Gurugram based logistics tech startup, WheelsEye Technology revealed in research conducted on over 5 lakh FASTag users.
India's leading commercial vehicle FASTag provider, WheelsEye claimed that one out of every 60 FASTag transactions is faulty, as a result of which truck owners lose hard-earned money every day. This survey prompted the startup to develop an auto-detection and refund feature for wrong or double toll deductions from FASTag accounts.
In an industry-first move, WheelsEye launched an auto-detection & refund system for faulty FASTag transactions on Wednesday 16th December. The feature comprises an AI-based automated detection process and generates refunds to users who have been charged extra. The system works across all Fastag Enabled toll plazas of India. The new feature promises quicker refunds for faulty deductions by reverse integrating the refund process with the National Payments Corporation of India and IDFC Bank.
Providing relief to affected customers, they have not only ensured an automatic detection and refund, but also shrunk the process to just 3-5 days from an earlier 21 days.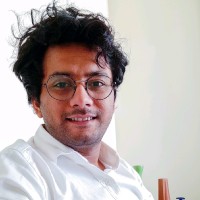 "E-toll collection systems are a symbol of developing economies. They enable a faster transit, check leakage, and create an efficient flow of money. While countries like Norway, Italy, Japan, USA, and Germany have their e-toll collection systems since as early as 1969, India has just begun. It got a massive push due to the government making it mandatory and COVID19 forcing contactless toll transactions. While we have reached a massive scale on adoption, we are still way behind in providing a glitch-free and smooth experience" said Sonesh Jain, spokesperson at WheelsEye Technology.
Last Month, the Ministry of Road Transport and Highways ordered that FASTags will become mandatory from 1st January 2021. There will be no more cash lanes at the toll plazas. It has also been made mandatory to register a new vehicle, to renew or purchase insurance, and even pay traffic fines in Chennai
Talking about the same, Jain added "This is a step forward in multiple directions at once. It will help our country to reduce its logistics expenses, will financially include the informal highway economy, will check corruption and will ultimately transform into a digital currency for vehicle related transactions."