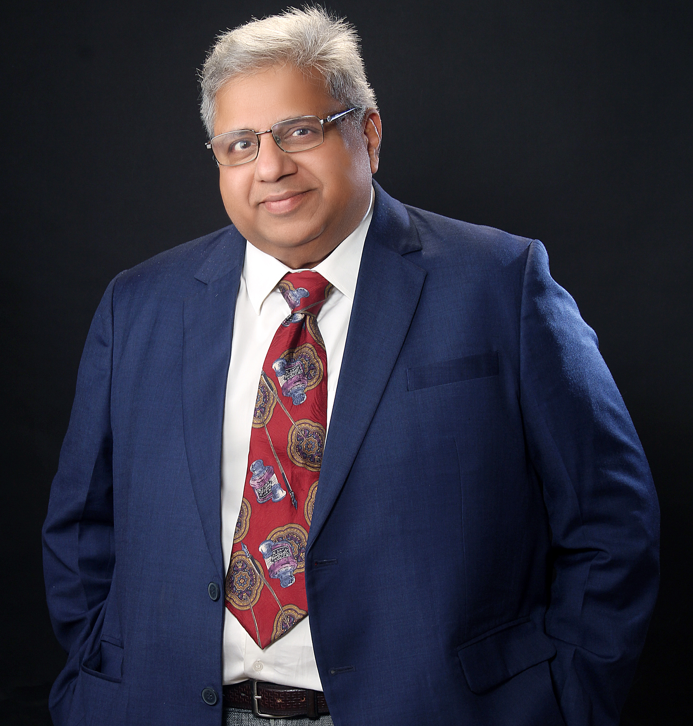 Mr. Mahendra Arya, Chairman, Sri Srinivasa Roadlines & Joint Chairman, All India Transporters Welfare Association, graduated from Birla Institute of Technology, managed own industry from 1981 to 1996. From 1997 till date active in logistics industry. Has always been in the leadership of Logistics Industry in India and says:' treat the employees as your family members who in turn will represent your business as Owners'!  He has written several plays, most of which have been staged in the city of Mumbai.
In an exclusive interview with eCargoLog, he shares his experience and achievements over 4 decades.
——————————————————————————————————
Your Golden word Key to the Management Treat the people around you with compassion – how do you redefine now?
Compassion is a human virtue. Simple thumb rule is that we should treat everyone in the way we want to be treated by others. People have different set of rules for different level of people. For example- people are very respectful to powerful people but very rude with people who are weak. There is a different yardstick for the boss than that with subordinates. Protocols may be different but human dignity should be a common factor.
What are the biggest challenges faced by the fleet owners from your point of view?
Unlike western countries, in India transportation is divided into two parts – owning and maintaining fleet is one and marketing the services is another. Very small percentage of transporters have both services together. The disadvantages are more associated with fleet business in terms of – fluctuating diesel prices, accidents, driver shortage, corruption on highways, accidents, compliances related to vehicle and driver and on top of all issue of return load. That puts the fleet owners in a situation of uncertainty all the time.
How soon Air-conditioned cabins for the trucks to the welfare of the drivers, will take effect, just announced by the Govt. and the benefits that you really foresee?
I am sure the AC cabins will be soon a feature in all Indian trucks. An AC cabin means comfort for the highway heroes – the truck drivers. Comfort is directly proportional to efficiency. The cool temperature will keep drivers temperament also cool and that will reduce accidents. Some people may argue that air conditioning load will increase cost of operation due to extra diesel consumption, but I feel that extra cost will be compensated by extra efficiency of drivers.
Much has been talked about the facilities extended to the truck drivers by the Govt. to construct a truck terminal, for resting, to avoid accidents, where do we stand now?
AITWA has been raising the issues of Truck Drivers strongly under its program Highway Heroes since 2019. There has been lot of talks with Government. We could bring the subject to headlines. Human Rights Commission has strongly recommended AITWA's suggestion to all concerned departments of Government. As a result Truck Drivers Welfare has got the importance in National Logistics Policy. Lot many things are under consideration; things will roll out soon.
As the National President of AITWA, your views on the green initiative support by the members of your organization to more eV commercial vehicles.
E-V commercial vehicle is a great idea. There is a limit of stock of fossil fuels below earth. Alternate fuels are the need of future. Electric vehicles are no doubt support this eco-system. The complete infrastructure is required to make this work on National Highways.
And finally, a few words – your passion on writing the books to the community 😊
Writing has always been my passion. I write poetry, plays, fictions and also on mythological research. Tough I have always been writing but the lockdown has brought this passion on top, as I started publishing books regularly since 2019. My books are available on Amazon and Flipkart sites. My six Hindi plays have been performed on stage in Mumbai; not commercially but for invited audience. I also acted in all my plays.