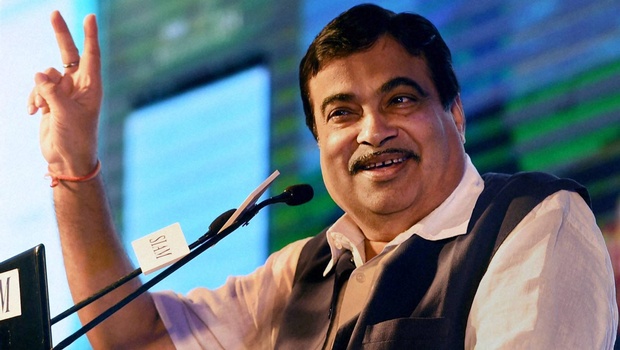 The Minister of Road Transport & Highways Shri Nitin Gadkari did an aerial survey of the ongoing construction work of the 135 km long  Eastern Peripheral Expressway that runs from Kondli-Ghaziabad-Palwal. The Minister was accompanied by media persons on this aerial visit.
Addressing the press near Palwal Shri Gadkari said that the construction of the Expressway was nearly 60 percent done, and he was hopeful that it would be over by August this year.
The Peripheral Expressway Project comprises two expressways – Western Peripheral Expressway (WPE) and Eastern Peripheral Expressway (EPE) connecting NH-1 and NH-2 from Western and Eastern side of Delhi. The EPE and WPE constitute one combined project forming a Ring Road around Delhi with a total length of 270 km. About 183 km length passes through the State of Haryana whereas the remaining about 87 km length passes through the State of Uttar Pradesh.
Shri Gadkari said that once complete, the two expressways together will allow a bypass for traffic not meant for Delhi and headed towards the neighbouring states of Uttar Pradesh, Uttarakhand, Haryana, Punjab, Jammu and Kashmir. This will not only decongest Delhi but also cut down pollution by almost 50 percent.
The Expressway is planned to be equipped with the latest, world class smart technology and road safety features like intelligent highway traffic management system, video incident detection system and a closed tolling system where the toll will be charged on the distance travelled, said Shri Gadkari.
The Minister also informed that the EPE will be the country's first Green Highway, with landscaping, plantation with nearly 2.5 lakh trees and fully lit by solar energy. There will also be facilities for rainwater harvesting at short distances. The Highway will also have roadside amenities like petrol pumps, motels, restaurants etc.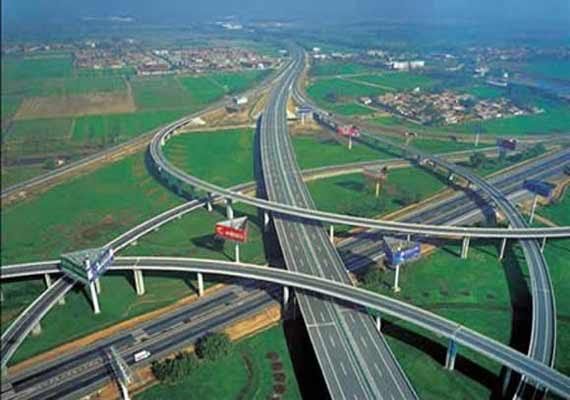 The Expressway will greatly benefit farmers, traders and the people of the NCR region and neighboring states of UP, Uttarakhand, as a whole by providing better road connectivity in the region. The projects will give a major boost to the transport infrastructure of the region, making it speedier, more efficient and less polluting, which in turn, will give a boost to the economy as a whole.
The projects will create both direct and indirect jobs. The construction work of EPE has generated 40 lakh mandays of employment. 2100 engineers and 5200 workers are employed daily. Besides this, the local population would be involved in creating and maintaining the green belt. The roadside amenities will provide markets for local produce.
Shri Gadkari informed that the total compensation given to farmers for land acquisition for Eastern and Western Peripheral Expressways was Rs 7700 crores,
The Minister further said that an efficient and integrated transport system is necessary to bring down logistics cost and give a boost to the economy. He informed that twelve expressways are also being constructed in other parts of the country, including Delhi- Meerut, Delhi-Jaipur, Delhi–Ludhiana-Amritsar-Katra, Mumbai – Vadodara, Bangaluru-Chennai, Hyderabad-Vijaywada-Amravati, Hyderabad-Bangaluru, and Nagpur – Hyderabad and Amravati Ring Road Expressway.
Shri Gadkari further informed that the Government is fast moving towards meeting its target of building 2 lakh km of National Highways. Starting from around 57000 km of NH we have reached a figure of 103933 km. He said that the pace of construction of National Highways across the country has risen very fast. A record 16000 km of NH construction work was awarded this year. He said the award target for the coming year is 25000 km. He also said that the daily rate of construction has gone up from about 2 km per day three years back to about 22 km per day at present.
The Minister of State for Social Justice and Empowerment Shri Krishan Pal Gurjar and NHAI Chairman Shri Yudhvir Singh Malik were also present during the press conference.