FREMONT, California. — After a meteoric rise that made it, at least briefly, the most valuable car company in America, Tesla arrived at a moment of truth on Friday night as it delivered the first of its mass-market sedans to their new owners.
For a decade, the company has been a manufacturer of high-end electric cars in small numbers. But now, Tesla is aiming at much loftier goals. It wants not only to become a large-scale producer in the suddenly crowded field of battery-powered vehicles but also to lure consumers away from mainstream, gasoline-powered automobiles.
Yet Tesla's expansion comes with a set of risks. It plans to more than quadruple its annual production to more than a half-million vehicles, while still maintaining its image as an enlightened outlier in an industry long dominated by global giants — who are racing to develop electrified vehicles of their own.
Tesla unveiled its new Model 3 sedans, starting at $35,000, in a ceremony on Friday night on the grounds of its sprawling assembly plant and research facility outside San Francisco. To the cheers of hundreds of employees and invited guests, Tesla's chief executive, Elon Musk, drove onstage in a Model 3 and heralded a new chapter in the company's growth.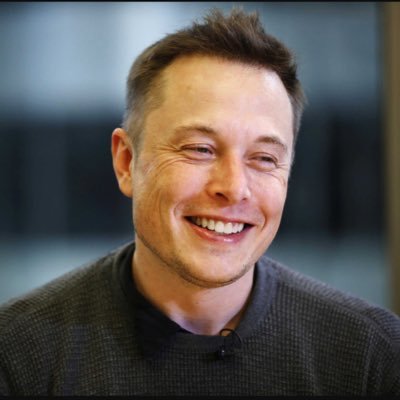 "The whole point of this company was to make a really great, affordable electric car," said Mr. Musk, a Silicon Valley billionaire and co-founder of Tesla. "And we finally have it."
The big question is whether Tesla can grow dramatically and still retain its unique cachet.
So far, investors have signaled their confidence in the company's prospects, propelling Tesla's stock market value to a level on par with General Motors and Ford, the biggest American automakers.
Industry analysts view the Model 3 introduction as the pivotal event that will either confirm Tesla's vast potential as a major car company, or define its limits as a niche player in an ultra competitive industry.
"Elon Musk likes making history, which is good because he'll have to accomplish several unprecedented feats to pull off a successful Model 3 launch," said Karl Brauer, an executive with the auto-research firms Kelley Blue Book and Autotrader.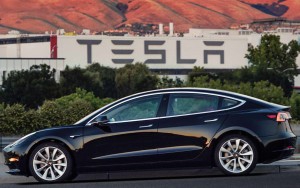 The biggest hurdle is expanding manufacturing capacity in Fremont fast enough to begin satisfying the enormous interest in the new car. About 500,000 people have put down $1,000 deposits since last year to reserve delivery of Model 3s when they are available.
The first cars off the line on Friday were sold to 30 of Tesla's employees as both an appreciation of their work and to provide the company with immediate feedback on the quality of the product.
But strains are already showing in Tesla's ability to meet the expectations it has set for the Model 3.
Its intricate supply chain has faltered in the past, leading to shortfalls of its current luxury offerings, the Model S sedan and Model X sport utility vehicle. The most option-laden versions of those vehicles can sell for $100,000 or more.
Earlier this month, Tesla acknowledged that a shortage of battery packs had limited its production to about 25,000 vehicles in the three months that ended in June — a long way from the 600,000-a-year target it has set for 2018.
And as a measure of what the company is competing with, the biggest carmakers like Volkswagen and Toyota produce an average of 25,000 vehicles a day.
Mr. Musk warned employees attending Friday's Model 3 event that the company is in for "six months of manufacturing hell" as it accelerates production of the new car.
And as the company turbocharges its growth, it is learning firsthand the pitfalls of rapid expansion.
Some employees at the Fremont factory say that turnover among workers is high, and the plant is laboring to keep up with the changes that come with the installation of more robotic equipment and new technology.
Moreover, the plant is in the early stages of an organizing drive by some assembly-line employees who would like to join the United Automobile Workers union.
The union drive reflects Tesla's evolution from a start-up enterprise to an industry fixture.
The goals of workers involved in the organizing effort are no different than those of employees at far larger automakers — better pay, safer working conditions and stable, well-defined roles on the factory floor.
"It's a good company, but we want it to be a great company," said Richard Ortiz, a 51-year-old line worker who earns $20 an hour, about 30 percent less than top-paid employees at union plants operated by the Detroit automakers.
The plant had been operated since the 1980s as a joint venture between General Motors and Toyota, and Tesla purchased it after G.M. backed away from the venture after its bankruptcy in 2009.
Now the factory is, in Mr. Musk's words, "bursting at the seams" as it brings the Model 3 to production.
The new car mimics the elegant look of the considerably more expensive Model S, but has features all its own — including a spare, wood-paneled dashboard devoid of instruments except a single computer touch-screen.
The Model 3 is also equipped with so-called autopilot features, including an emergency braking system. Optional equipment will be available that enables the car to virtually drive itself in certain traffic conditions.
The first Model 3s will be delivered to customers by the end of the year. With a 220-mile range on a single battery charge, the car compares favorably with the range of other electric vehicles on the market, like G.M.'s Chevrolet Bolt.
The soft-spoken Mr. Musk is hardly bashful in comparing the new sedan with anything in its price range — electric or otherwise. "I'm really confident this will be the best car for anything close to the cost," he said.
That's what Tesla fans are waiting for. While automakers occasionally produce new vehicles that require customers to reserve the first deliveries, demand for the Model 3 is off the charts.
Many of the half-million people who have put down deposits for the new Tesla are patiently awaiting news from the company that their car is ready for them.
Mark Lonier is one of them. On the day last year that the company began taking orders, Mr. Lonier had his wife rush out to put down a deposit at a Tesla store in Newport Beach, Calif.
"I figure it will be a wait, and I'll probably get it sometime next year," said Mr. Lonier, an airline pilot who already owns a Tesla Model S.
Other prospective customers like Jessica Was of Belmont, Calif., have been dismayed by the potentially long delay in buying a Model 3.
"The question is when are they really going to mass produce this car?" said Ms. Was, who asked for her deposit back after learning that hundreds of thousands of other customers were ahead of her.
At the Model 3 event held on Friday night, Mr. Musk seemed slightly awed by the challenge of meeting the demand for the new vehicle.
On a brightly lighted stage set up outside behind the factory, Mr. Musk congratulated the hundreds of employees in attendance for their efforts in making the Model 3 a reality.
And he urged them to be prepared for the big manufacturing push that lay ahead.
"The biggest challenge for us is, how do we build a lot more cars?" he told the crowd, adding that prospective buyers are constantly asking the company when they will get their Model 3.
And while the company may be far from hitting its goal of making 10,000 vehicles a week, Mr. Musk is hitting the throttle as Tesla's dream scenario edges closer to reality.
"We're building the cars as fast as we can," he said to the cheers of workers. "And we're going to drive this ramp-up as fast as we can."
courtesly:nytimes