TCIEXPRESS Reaches Sustainability Milestone with India's and South Asia's First LEED-certified Green Express B2B Sorting Centre
Gurugram, TCI Express Limited (TCIEXPRESS), India's leading B2B express logistics company, is proud to announce that its Gurugram-based 'GIGA' sorting centre has been certified with the Leadership in Energy and Environmental Design (LEED) Gold Rating. TCIEXPRESS is the first B2B express logistics company in India as well as South Asia to receive such an esteemed certification for a sorting centre.
The prestigious U.S. Green Building Council (USGBC) has recognised TCIEXPRESS's sorting centre for its remarkable sustainability practices, awarding it the 'Gold' rating under the LEEDv4 BD+C Warehouses and Distribution Centres rating system.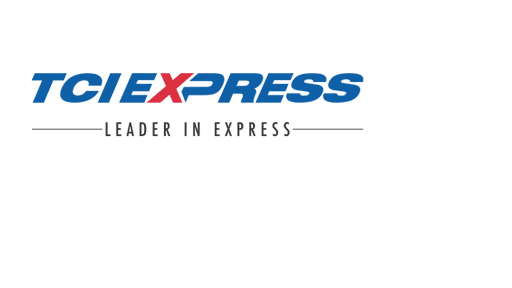 This distinguished recognition, one of the world's most renowned certifications for sustainability, underscores TCIEXPRESS's unwavering dedication and innovative approaches towards sustainability and environmental responsibility. The company's remarkable achievement was made possible with its most advanced and eco-friendly automated sorting centre, 'GIGA,' which is the first and largest facility of its kind in India.
Spanning across an impressive 2 lakh (200,000) sq. ft., the TCIEXPRESS's 'GIGA' sorting centre has been meticulously designed and constructed with a focus on green building principles meeting international standards. The facility leverages solar power as a primary source of energy, aligning with TCIEXPRESS's dedication to green energy utilisation and carbon neutrality.
The LEED Gold certification represents one of the most esteemed accolades in the field of Green Building in the world. USGBC experts thoroughly evaluated the TCIEXPRESS sorting centre against a comprehensive set of sustainability parameters before bestowing this recognition. The facility excelled in numerous areas, including:
Rainwater management and renewable energy production
Innovation and the presence of LEED-accredited professionals
Reduced parking footprint
Construction and demolition waste management plan
Daylight Simulation and sustainability innovation
Indoor and outdoor water use reduction
Construction indoor air quality management plan
Green Power, Carbon offsets and optimised energy performance.
As the first LEED-certified Green Express B2B sorting centre in South Asia and India, TCIEXPRESS's 'GIGA' sorting centre has set a new benchmark for sustainability in the logistics industry. The facility's rainwater management system ensures efficient collection and utilisation of rainwater, minimising water wastage. With the installation of 600 kWh solar panels, the sorting centre harnesses clean and renewable energy, reducing its dependence on conventional power sources and significantly lowering its carbon footprint. The presence of LEED-accredited professionals ensures that sustainable practices are implemented throughout the facility, from design and construction to daily operations.
In pursuit of TCIEXPRESS's sustainability goals, the company has implemented energy-efficient LED lighting at the 'GIGA' sorting centre, resulting in reduced electricity consumption and heat index. TCIEXPRESS's Smart Sync technology has effectively optimised generator usage, minimising carbon footprints. Additionally, the adoption of battery-powered forklifts and insulated building design has led to decreased emissions and power usage. Through solar plants at the Gurugram and Pune sorting centres, TCIEXPRESS successfully generated 804,311 kWh of renewable electricity in FY 2022-23.
Furthermore, the Gurugram-based 'GIGA' sorting centre places a strong emphasis on waste management, incorporating a comprehensive plan to minimise construction and demolition waste. The centre mitigates its environmental impact and contributes to a circular economy by prioritising recycling and responsible waste disposal practices. The facility also prioritises the well-being of its occupants by implementing measures to enhance indoor air quality and reduce water consumption both inside and outside the premises.
TCIEXPRESS is proud to be at the forefront of sustainable logistics in Asia. The LEED Gold certification for its cutting-edge sorting centre 'GIGA' underscores the company's commitment to building a greener future. By integrating cutting-edge technologies, renewable energy, and environmentally conscious design and construction practices, TCIEXPRESS continues to lead the way towards a more sustainable and resilient logistics sector in the region.
TCIEXPRESS is India's leading provider of customised B2B express distribution solutions. With over 950 owned branches across the country and a wide network of 50,000+ pick-up and 60,000+ delivery points, it ensures time-definite last-mile delivery across the country. TCIEXPRESS caters to various industries such as automobiles, pharmaceuticals, electronics, retail, e-commerce, and telecommunications, providing exceptional express delivery services.