Under chief N Chandrasekaran, Tata group is devising strategies to tap local opportunities
Tata Motors' poor performance locally has brought the spotlight on the group's unimpressive revenues generated at home, said top officials close to the development. A Tata CEO, requesting anonymity , said that while the group has a large presence outside the country , much of the group's profit (except JLR) is generated in India.
The $104-billion Tata Group, the standard-bearer for Indian industry on the global stage, would increasingly focus on growth at home where it had pioneered steel making, civil aviation, and luxury hospitality during the colonial era.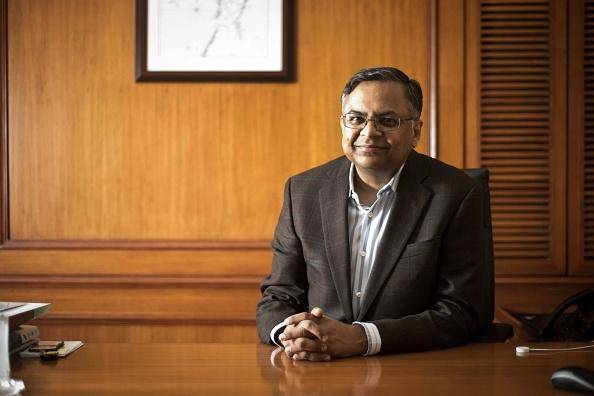 Many of the Tata Group CEOs are now busy crafting strategies for home consumers as Tata Sons chairman N Chandrasekaran is concerned about missing the local growth story, top group officials close to the development told ET. Domestic businesses now account for about a third of the group's overall sales. An e-mail to the Tata Group went unanswered.
Bombay House now derives the lion's share of its revenues from global markets as Ratan Tata had sought to globalise the century-old industrial powerhouse through several global acquisitions during his tenure at the helm between 1991 and 2012. About 67% of financial year 2016 revenue was from international businesses. "The Tata Group is a multinational now and seeks leadership globally . In parallel, it has now placed equal weight on growth in India through companies such as Tata Steel, Tata Power and Tata Chemicals," said a senior group official familiar with the matter. "Market trends keep fluctuating and the Indian market is peaking at the moment. Therefore, it is the right time for Tata companies to seek growth and leadership within the country ."
To be sure, domestic growth will not come at the cost of international operations and performance, another top Tata group official told ET. "So it's not this or that. But if we can get a fair share of growth from India, that will be good for business and profitability. That will also keep the group well insulated. In any case, India is recording much better growth compared to the Western and European markets," he said.
courtesy:ET Auto