Spoton Logistics clocks 34% growth in H2 over previous year; sees growth across industry verticals
Spoton Logistics, India's leading technology and engineering-driven logistics company, enabling over 5,500 customers in India with its express logistics and supply chain solutions has grown close to 10% in revenue in FY 2020-2021. The company closed the H2 with a growth of 34% over the previous year.
Banking on the recoveries in logistics volumes, the company aims to grow in excess of 40% in revenue this fiscal, i.e., FY 2021-22.
Currently operating across 350+ locations, covering 22,000+ pin codes to ensure timely and secure movement of goods, Spoton Logistics made significant investments in building new capabilities and expanding its hubs across the country. The additional infrastructure & expansions were carried out in Delhi, Ambala, Chennai, Bengaluru, Kolkata, Pune, and Hyderabad with a view to offer comprehensive facilities to expand the horizon of deliveries and support future growth in the regions. With a view to optimize operations at new and existing hubs, Spoton implemented a new cloud-based Warehouse Management System (WMS) that brought down vehicle loading time by 20%.
On account of continued business growth, Spoton Logistics also expanded its team size by over 15% across various business functions, with Operations being the largest.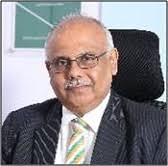 Commenting on the aggressive growth, Mr. Abhik Mitra, MD & CEO, Spoton Logistics, stated, "We are thrilled to have ended the year with solid performance in revenues. Our continued growth is a testament to our dedicated efforts towards providing the best-in-class logistics services to our customers. While 2020 was a challenging year, we take pride in emerging out of this stronger and much quicker than we had anticipated. Our tenth year in business – FY22 looks even more promising".
While the company expects the express business to grow year-on-year by 25% the supply chain business is expected to grow by 60-70% for the next few years.
Mr. Uday Sharma, COO, Spoton Logistics, added, "We are glad to have significantly grown in the past one year. We signed up with leading businesses from all across the sectors and added significant value to their logistics processes by bringing in the desired visibility and predictability with our state of the art technology and operational expertise. We continue to expand further and capitalise on the growing business opportunities, especially from sectors such as Auto – where we saw close to 3-fold growth this year."
Last year, Spoton Logistics invested heavily in further scaling its technology – both at the back end as well as customer-facing processes. The company deployed AI-based Video Analytics solutions in its hubs in a bid to revolutionize performance and operational excellence. The use of this solution in supply chain management has helped evoke transparency throughout the process and has provided business intelligence so as to prevent Theft, Pilferage, Damage, etc, thereby minimizing the risk of disruption at any point in the supply chain. Spoton also developed an easy-to-use Customer Self-Service Portal where customers can place and track their orders seamlessly; reducing the overall cycle time drastically. The all-in-one customer service web solution provides a single-window solution right from booking until POD (Proof of Delivery) is acknowledged. It also enables electronic execution of pick-up, e-way bill creation, and Part-B Updation, besides providing customers with informative dashboards, allowing for electronic payments, and much more