Takes the total capacity of company to 1, 07, 200 pallets
Snowman Logistics Limited, India's leading cold chain & integrated temperature controlled logistics service provider, today inaugurated their new temperature-controlled warehousing facility at the Gateway Distriparks Logistics Park at Krishnapatnam, Andhra Pradesh. The facility has a capacity of 3,600 pallets in temperature control and an additional 10,000 sq ft of dry warehousing space, along with related infrastructure that includes seven handling and loading bays, G+5 racking systems, blast freezing, variable temperature chambers, technology integration and modern handling equipment. Another key feature is a dedicated room for value added services relevant to the seafood export industry.
Further, as part of the 48-acre Gateway Distriparks Logistics Park, customers of Snowman will be able to avail of services such as Customs clearance, empty container procurement and port pickup & delivery at the same location, resulting in cost saving from reduced transportation and enabling ease of business for all Export and Import activities. This will be a unique proposition to the industry and, among others, will service the flourishing seafood export market prevalent in the region.
With the addition of the new facility, the total capacity of Snowman Logistics has now increased to 1,07,200 pallets, as part of its ongoing expansion strategy which was announced earlier.
Commenting on the development, Mr. Prem Kishan Gupta, Chairman, Snowman Logistics Limited, said, "Snowman strongly believes in creating state-of-the-art infrastructure and our Krishnapatnam warehouse is an initiative that reinforces our commitment towards our valued clients. Our endeavour is to continue to expand our cold chain logistics network, providing our customers with efficient, cost-effective solutions, which will empower them to focus on enhancing their product and service quality. With the addition of the Snowman facility to the Gateway Distriparks Logistics Park, we are in a position to offer an end to end solution to exporters and importers of temperature controlled products. The resultant synergies will help unlock value for shareholders of both companies as well."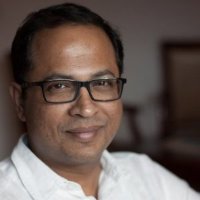 Speaking about the inauguration, Mr. Sunil Nair, Chief Executive Officer, Snowman Logistics Limited, said, "Riding on a robust demand for frozen shrimp and frozen fish in international markets, India exported 11,34,948 MT of seafood, worth an all-time high of US$ 5.78 billion (Rs 37, 870.90 crore) in 2016-17, which is expected to continue growing in the coming years. Snowman have been facilitating these exports from Kolkata, Vizag, Bhubaneshar, Cochin, Chennai and Mumbai. The Krishnapatnam facility inauguration is another milestone on our path to strengthen both our operational structure and the coverage for one of our key growth sectors, the sea food industry. It also underlines our strong commitment to being the leading integrated cold chain logistics service provider in India, with dedicated and tailor-made solutions that contribute to the growth of our client businesses. We envisage a further increase in the pallet capacity of the new unit, up to 10,000 pallets, in a phased manner, over the next two years".
Snowman Logistics is well positioned to provide the right blend of temperature controlled storage and transportation options to businesses with diverse requirements, and offer comprehensive solution, given their network of 34 (including Krishnapatnam) strategically located warehouses and 293 reefer vehicles. Being the largest player in the industry, Snowman's integrated operations enable them to offer solutions to the customers across India and which cater to all their supply chain requirements. Snowman Logistics currently extends backend support to reputed brands in sectors such as seafood, poultry, dairy, restaurants and hotels, pharmaceutical and industrial products among others.